Top Ten-Plus Important Waterways off Vancouver Island
Vancouver Island is located in the northeastern Pacific Ocean, and there are many waterways to access it. The straits and sounds around the island have extremely rich ecosystems and provide, for example, rearing for juveniles of all seven species of Pacific salmon. Besides straits and sound, there are many channels and narrows, and some rivers and ports are considered important waterways of Vancouver Island. You can enjoy fishing, boating, kayaking, whale watching and reaching the magnificent islands around Vancouver Island through these waterways. You can see the most important one in the following list.
1. Straits of Georgia
2. Discovery Passage
3. Haro Strait
4. Johnstone Strait
5. Queen Charlotte Sound
6. Sproat Narrows
7. Bedwell Sound
8. Gold River
9. Port Eliza
10. Quatsino Sound
11. Trincomali channel
12. Sidney Channel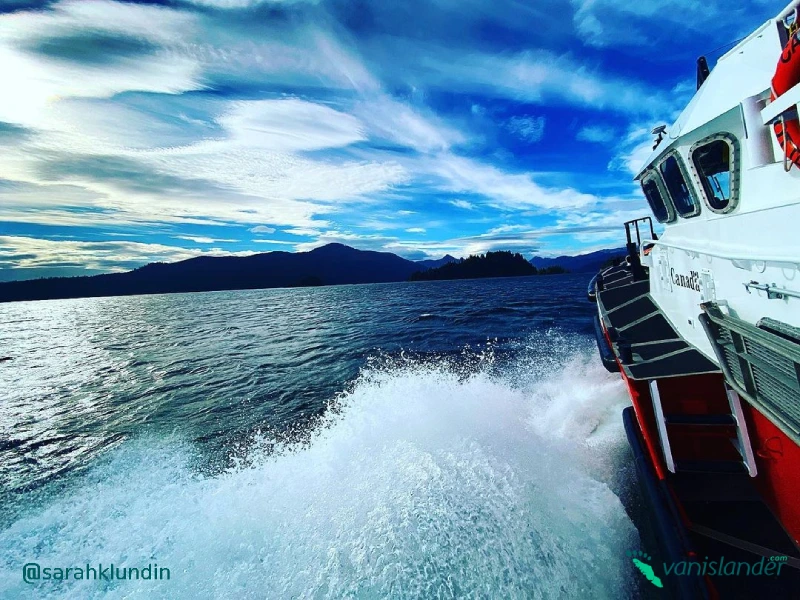 Coastal Inlets around Vancouver Island
Vancouver Island inlets have too much to offer, from fishing and camping to wildlife viewing and boating near whales. Fishing and in specific areas prawning have many fans and offer great opportunities. Alberni Inlet is where you can experience amazing salmon fishing. Esperanza Inlet in Tahsis is famous for its productive prawning and is the only open year-round location. There are more than just ocean and waterways to explore and enjoy; in the skies above the Alberni Valley, you would possibly see many of the over 200 species of migratory and nearby birds, inclusive of bald eagles, hawks, and osprey. Some other Vancouver Island inlets, like Saanich Inlet, in addition, popular fishing area, are considered as the best-studied marine basins in the world. This inlet is the solely foremost tributary feeding the inlet is the Goldstream River. Camping and boating are also popular activities around Vancouver Island inlets; Portage Inlet was a popular pastime and camping area for residents of Victoria. Many kinds of boats, consisting of First Nations canoes, sternwheelers and rowboats, plied the waters of Portage Inlet over the past one hundred years. You can camp near Knight Inlet, a well-known herbal fjord and have Grizzly Bear viewing or take a rest around Loughborough Inlet or Bute Inlet and enjoy the view of rugged coastal mountains. Toba Inlet, Bamfield Inlet, Kingcome Inlet, Jervis Inlet, the deepest fjord in BC, and Grappler Inlet are the other magnificent inlets on and around Vancouver Island.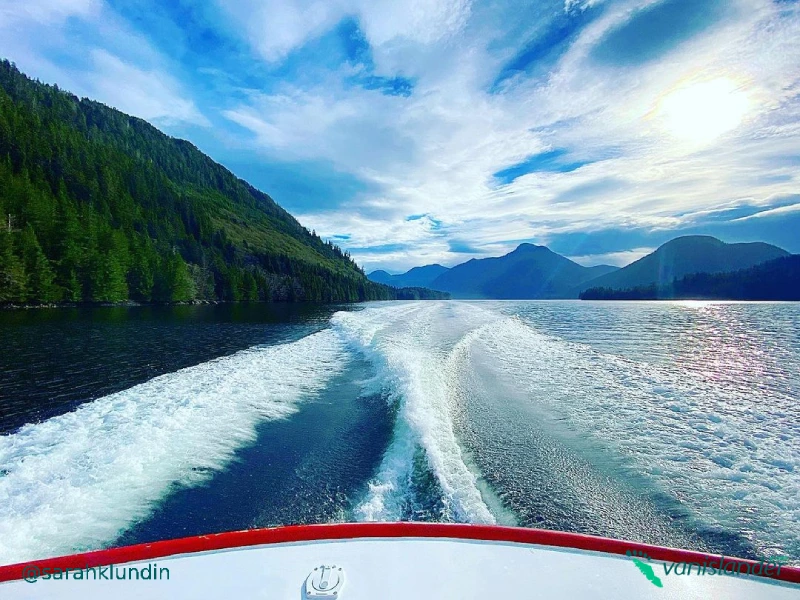 The Straits around Vancouver Island
Straits of Vancouver Island are famous for their ample wildlife, such as orcas, humpback and minke whales, dolphins, porpoises, seals and sea lions, numerous intertidal wildlife, incredible scenery and wealthy history. Broughton Strait is one of them that best-known for its wildlife. You can get such shut and reliable views of Orcas in Haro Strait, Strait of Georgia, Johnstone Strait and enjoy sea kayaking or scuba diving there. All these areas are known as high spots for these activities. The Sansum Narrows is a strait or channel between Vancouver Island, and Saltspring Island is one another of the valuable straits off Vancouver Island. The HVDC Vancouver-Island electricity line crosses Sansum Narrows in a 1900 metre span, Salt Spring Island to Vancouver Island's electrical power. Queen Charlotte Straits, Strait of Juan de Fuca, Discovery Passage, Active Pass Drive, Sutil Channel and Malaspina Strait consist of the other straits on Vancouver Island. The global border between Canada and the United States runs through the middle of the Strait of Juan de Fuca. Active Pass Drive connects the Trincomali Channel to the west and the Strait of Georgia to the east. The Discovery Passage region is regarded for its dazzling tidal currents and rapids. And Queen Charlotte Strait connects Queen Charlotte Sound with Johnstone Strait and Discovery Passage and via them with the Strait of Georgia and Puget Sound. It forms a section of the Inside Passage from Washington to Alaska.

The Sounds around Vancouver Island
Sounds of Vancouver Island has long stories in history; more than 25 years ago, Clayoquot Sound was the War in the Woods website—the largest act of civil disobedience in Canadian history. First Nations protested, and grandmothers chained themselves to some of the closing final old-growth bushes on the island to defend their kid's heritage. Nootka Sound was once the most important anchorage on the northwestern coast due to its accessibility in China and had an important role in the struggle between Spain and America. In addition to the rich history, these waterways offer amazing opportunities like whaling, fishing, boating, with the view of gorgeous mountains rising straight out of the sea, cascading waterfalls and waterslides, the natural splendour and consisting of limitless islands and inlets imparting stunning natural scenery and secret coves. Remarkable kayaking and brilliant fishing in sheltered and tranquil waters consist, sightseeing tourists all year-round. Howe Sound, Quatsino Sound, Nootka Sound, Blackfish Sound, Thompson Sound, Kyuquot Sound, Nootka Sound, Bedwell Sound and Desolation Sound are where you can find all these beauties and enjoy a water journey. Barkley Sound and the Broken Group Islands form one of the three fundamental recreational factors of Pacific Rim National Park and are no longer as exposed as the other sounds.

Vancouver Island Channels and Narrows
Many small narrows and channels may be small but offer excellent occasions for bird watching, diving, and windsurfing. Lots of them are located in the west coast area, which offers stunning landmarks. The population of cormorants, herons, and other sea birds, as well as otters, seals, and eagles, can be found around Trincomali Channel with the fantastic view of sandstone cliffs. Nitinat Narrows is one of the places that is quickly turning into a principal core for tourism, with the Nitinat Lake being named one of the world's ten high-quality windsurfing areas. Each one of them has its own gift and is famous for particular features. Blind channels are recognized for their heavy rock sound peppered with fresh pop elements, Quatsino Narrows are tidal rapids (which are also recognized in British Columbia as skookumchucks), and Seymour Narrows where is infamous for the electricity of the tidal currents flowing through it is located in central Vancouver Island. If you want to know other important and remarkable narrows and channels on and around Vancouver Island they are in the next list.
• Tahsis Narrows
• Stuart Channel
• Millar Channel
• Bargain Narrows
• Goletas Channel
• Swanson Channel
• Templar Channel
• Baynes Channel
• Sidney Channel
• Sansum Narrows
• Clio Channel