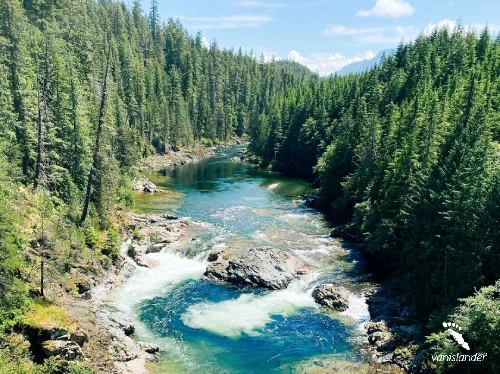 Woss
Woss is situated along a trade route to link the east and west coasts of North Vancouver Island. The area is so famous for its superb scenery, especially during summertime. Woss offers many lakes, pristine wilderness parks, and mountains and has excellent opportunities for hiking, climbing, boating, windsurfing, kiteboarding, skiing, snowboarding, and camping.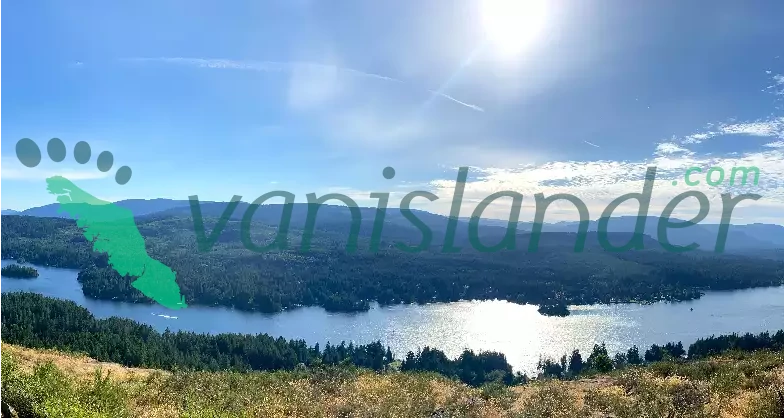 Spiral Beach
Spiral Beach in Victoria is where the blue of the sea and sky and the Olympic Mountains at a distance is situated in a perfect picture. There are hills along the beach to stand on for a wide view. Walk on the sands and pebbles with the driftwoods around on the beach. Listen to the waves, walk on the shoreline, and have the storm watching pleasure in the fall and winter.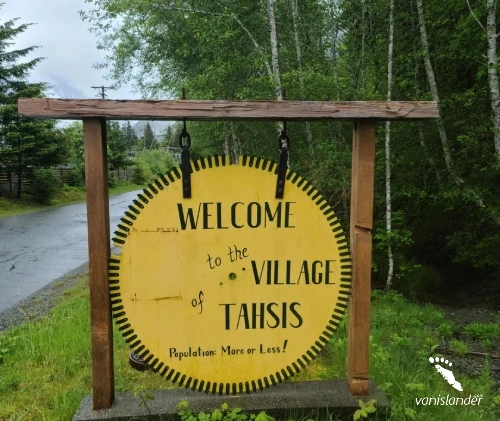 Tahsis
Tahsis is an accessway to many hiking trails. This village municipality is situated at the top of the steep-sided Tahsis Inlet and is surrounded by breathtaking wilderness and abundant wildlife. Some of the best water activities like ocean kayaking, surfing, windsurfing, recreational fishing or sport fishing, scuba diving, and kiteboarding are popular.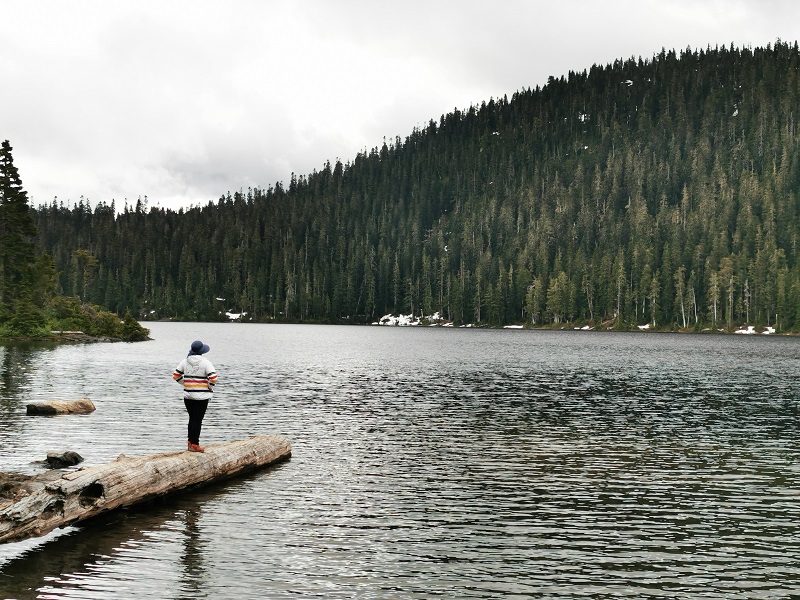 McNeil Bay
McNeill Bay has plenty of benches along the seawall to sit and enjoy the landscape of Trial Island, the Strait of Juan de Fuca, and Olympic Mountain. Do exciting water activities on McNeill Bay Beach and experience its wonderful esplanade and photogenic scenery. It is considered one of the fantastic off-leash dog beaches in Victoria.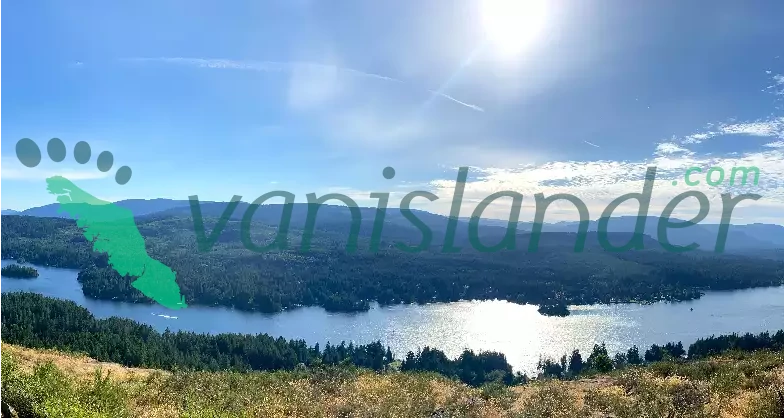 Great Central Lake
Great Central Lake is a popular destination near Port Alberni for hot summer days. As it is nestled beneath low mountains, and secondary-growth forests mostly surround it, there is a reflection on the water, making a scenic view. Photography, boating, hiking, swimming, and camping are suggested while you are in the area. So go on the adventures and pour your heart into them.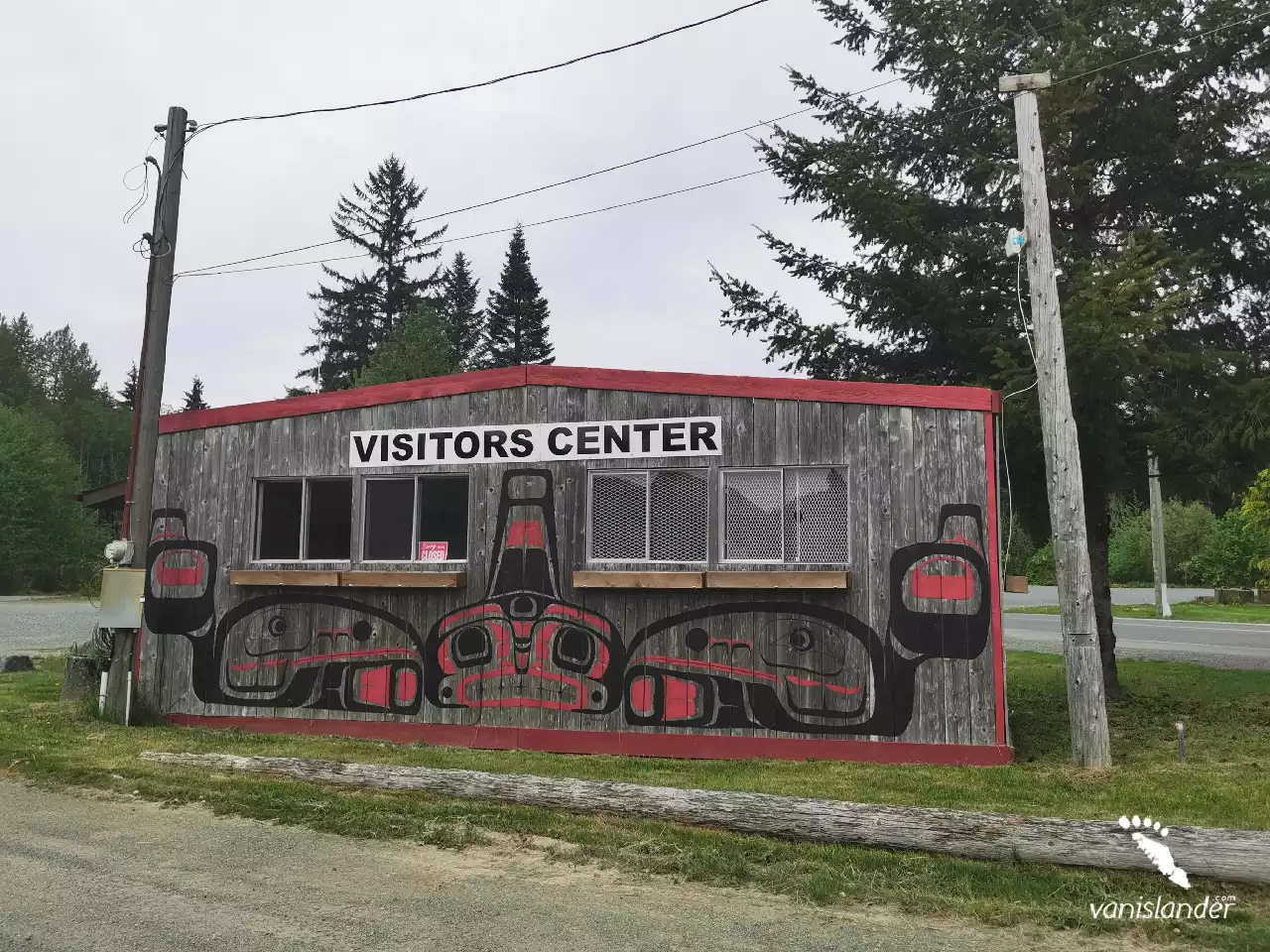 Sayward
Sayward Valley is located in northern Vancouver Island. Mount H'Kusam, the Salmon River and Kelsey Bay are the hit in Sayward, what you shouldn't miss. Natural surroundings and access to the waterways and Mount H'Kusam, allowing opportunities like bird watching, kayaking, canoeing, caving, hiking, camping, horseback riding, hunting, wildlife viewing and photography.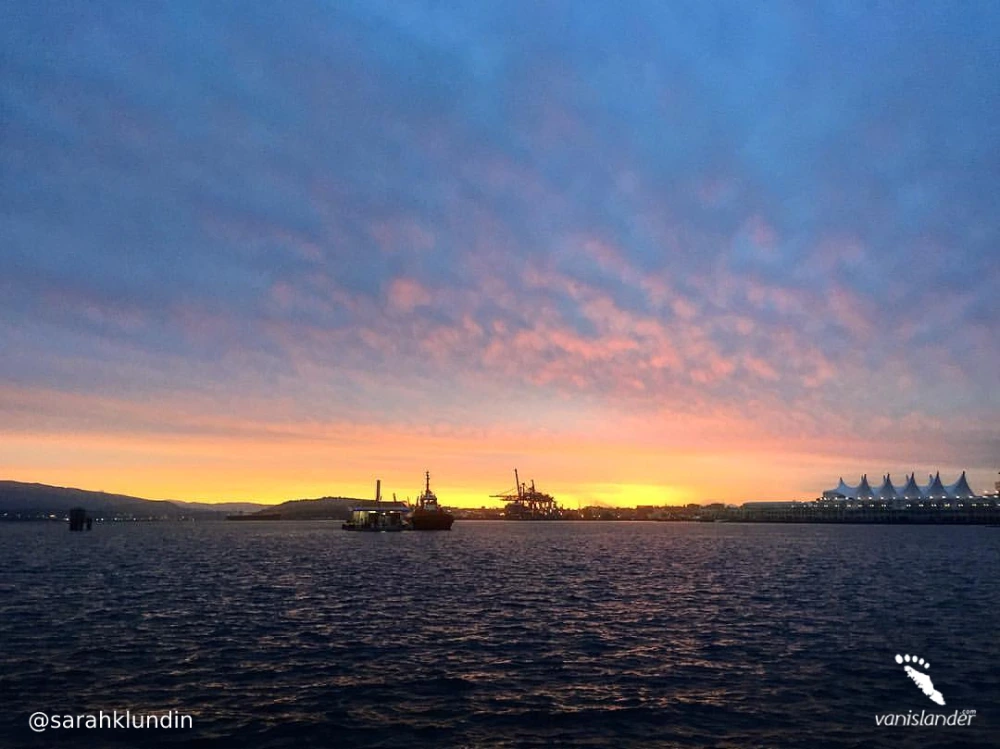 Coal Harbour
Coal Harbour is an entrance to the old-growth forests of Vancouver Island North's wilderness areas. It has access to scenic coastal waters and is a gateway to ocean adventures and a historical village. Coal Harbour is a perfect launch point for fishing charters, kayakers, and boaters. Dolphins, whales and sea otters have included the wildlife in the beautiful area.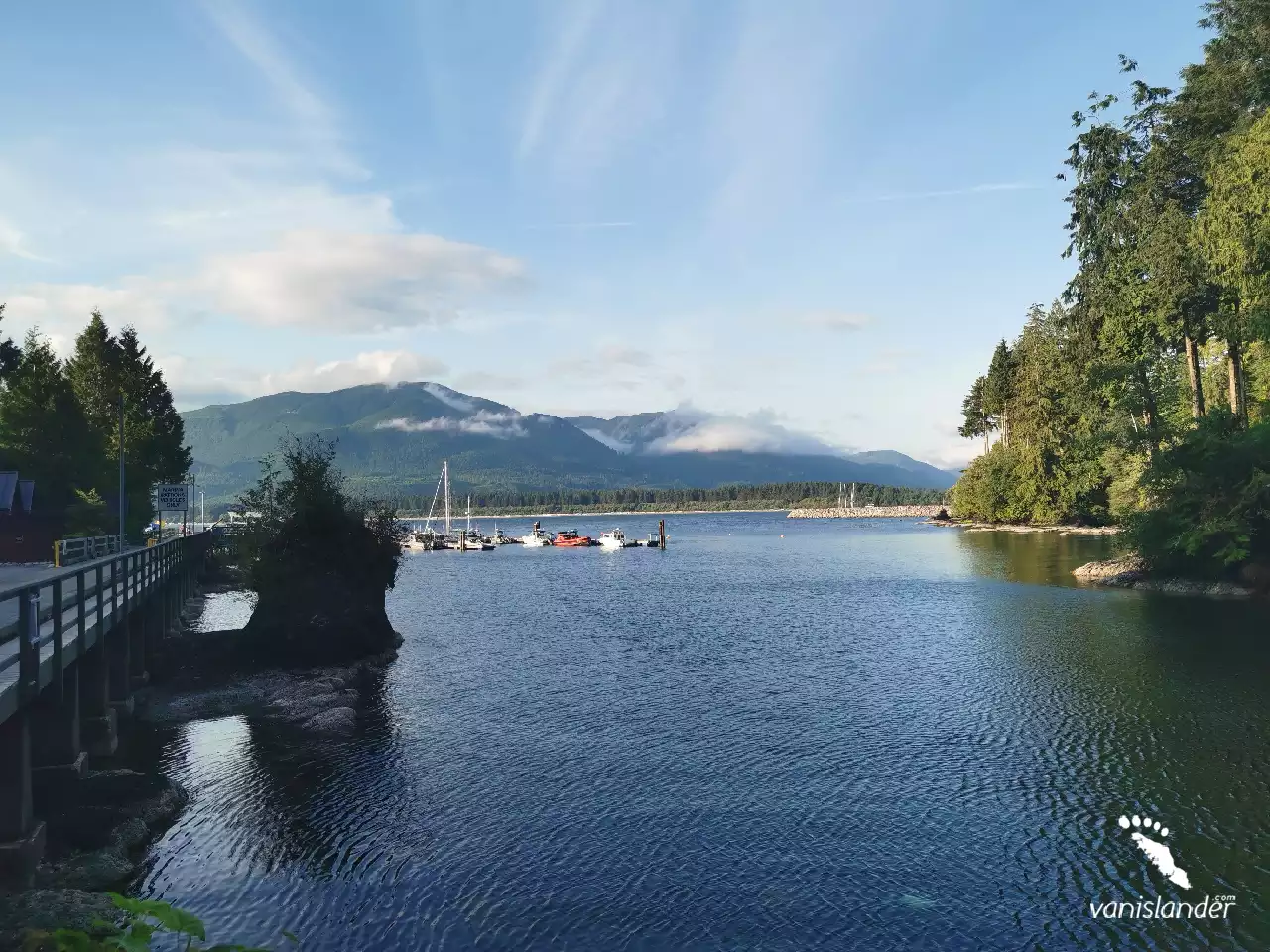 Port Renfrew
Port Renfrew has been touted as "The Tall Tree Capital of Canada." It is also best known for its trails like Juan de Fuca Marine Trail and the historic West Coast Trail. Enjoy tens of kilometres of shorelines with amazing beaches. Fishing here is considered an opportunity for anglers. Port Renfrew is heaven for other water activities like whale watching, surfing, and kayaking.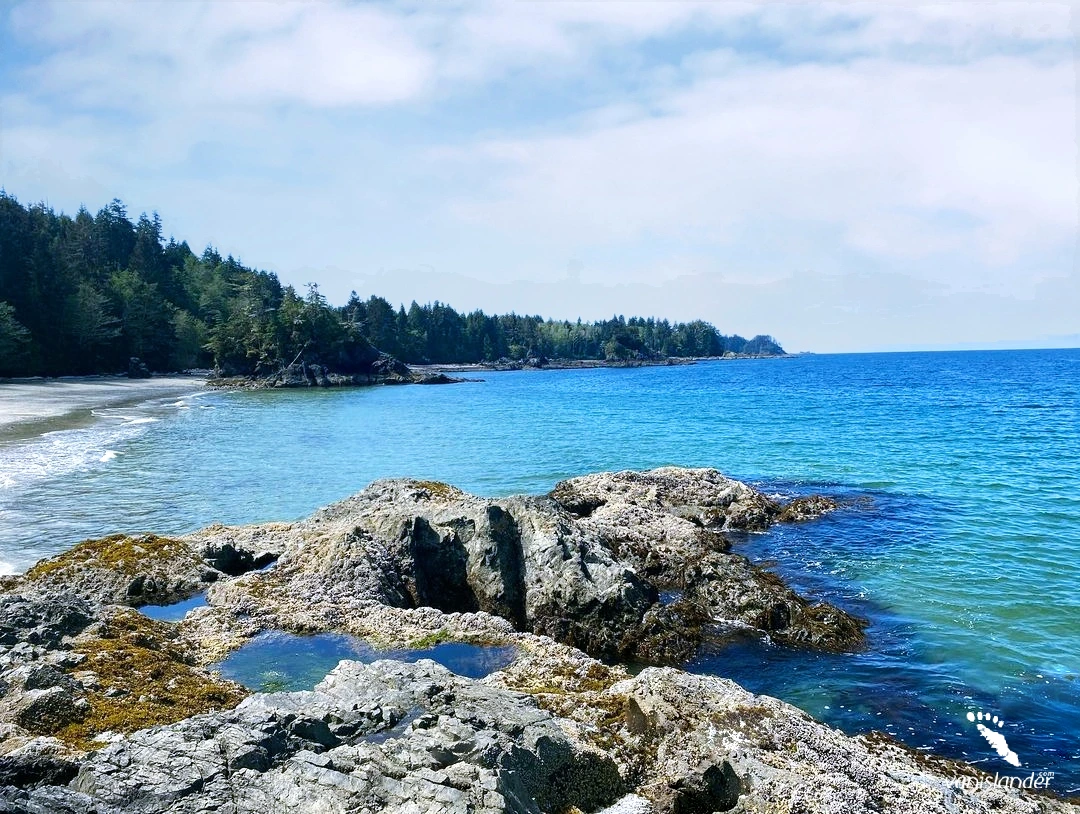 Bamfield
Bamfield is a small fishing and harbour village best known for its magnificent salmon fishing adventures. It offers a wide green area and jungles to hike and enjoy the wildlife. For the tens of kilometres, you have shorelines, amazing islands, and beautiful beaches. It is principally a tourist destination for the West Coast Trail, ocean kayaking, or sport fishing.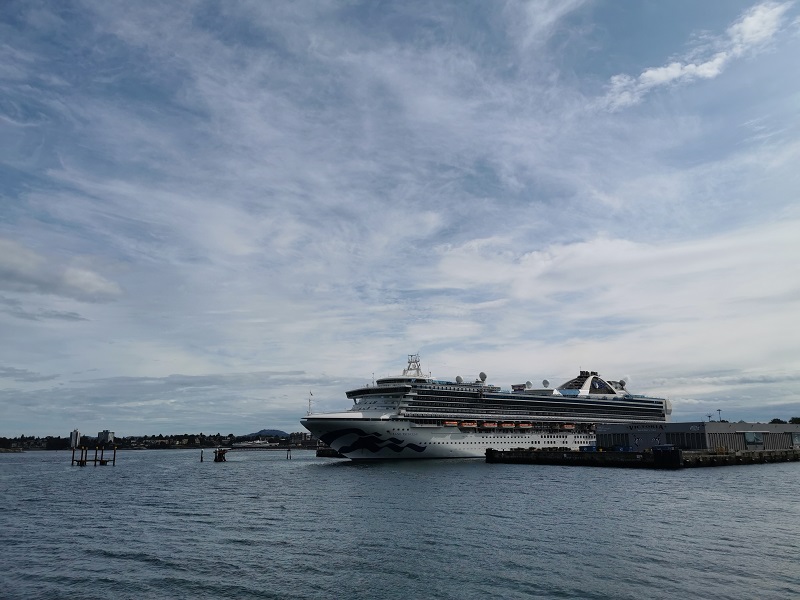 Telegraph Cove
Telegraph Cove is a fantastic spot for photography with a stunning view of the ocean, famous buildings, and houses close to the rocky shoreline. You can expect to watch grizzly bears in spring, salmon in August, and millions of pink salmon return to spawn up the inlet channel in September. Telegraph Cove Campground is one of the full-service and breathtaking campsites in the area.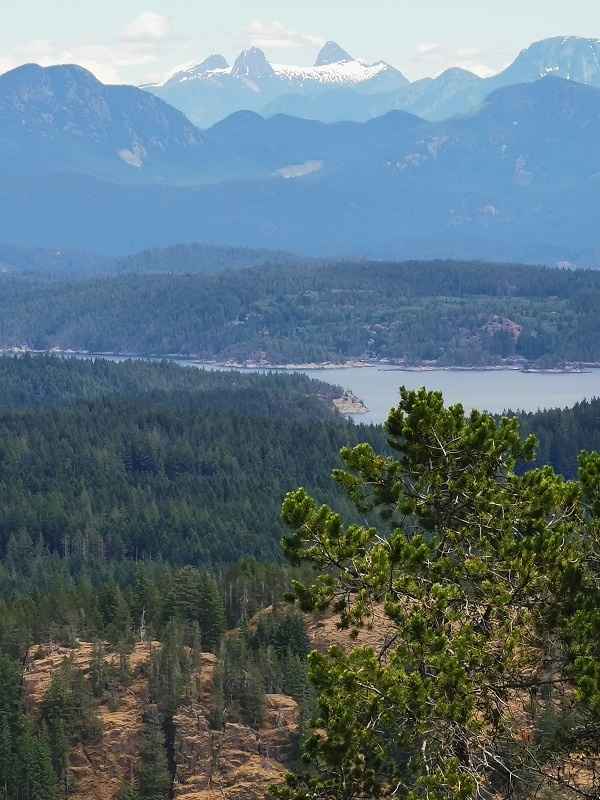 Port Alice
Port Alice is "The Gateway to the Wild West Coast." The natural environment, such as lakes, rivers, mountains, and wood with excellent views of Neroutsos Inlet, is what this village is famous for. It is also counted as the sea otter capital of Canada. Port Alice is home to other animals such as sea lions, bears, and birds. A pleasant entertainment in Port Alice is fishing.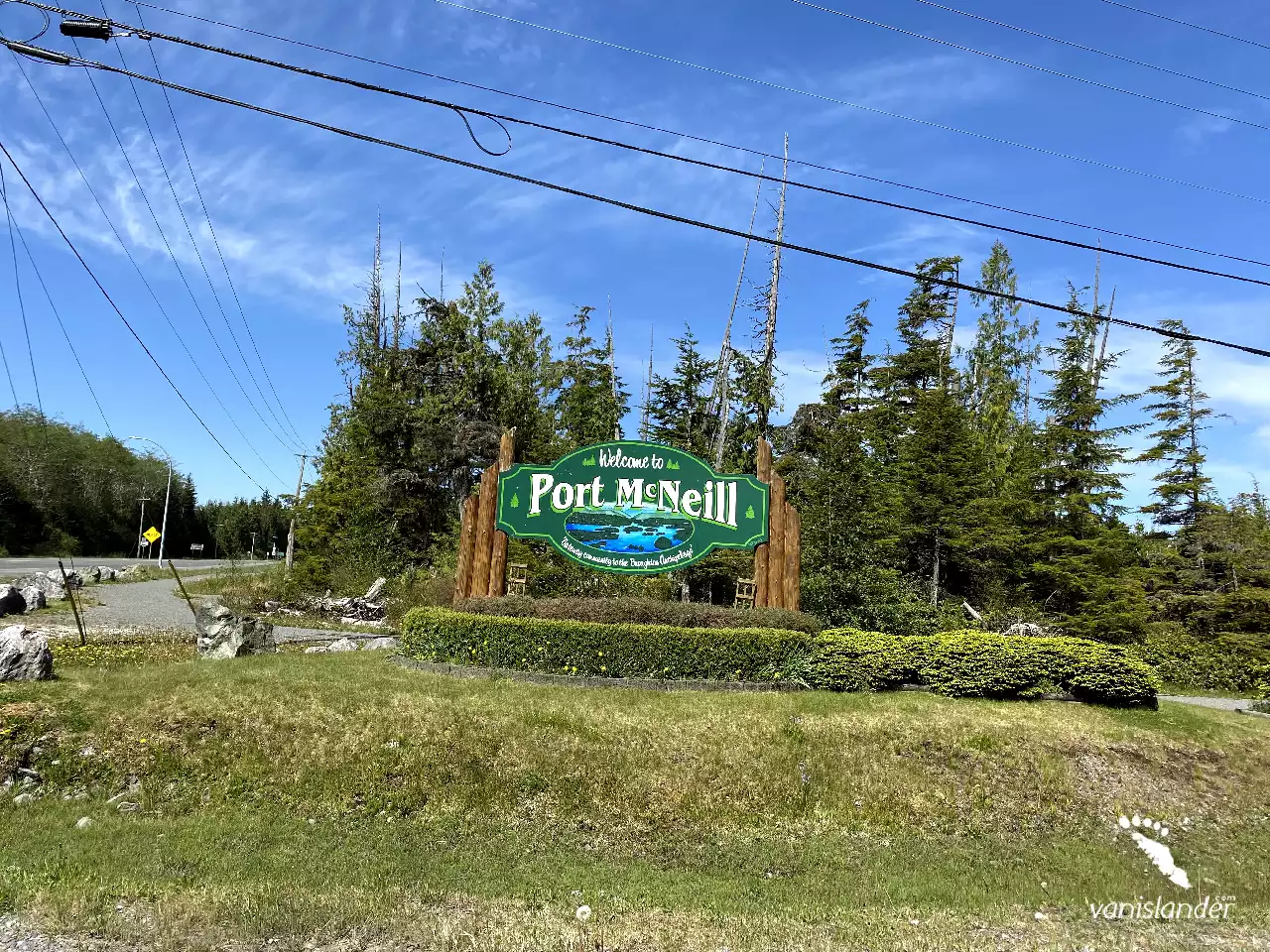 Port McNeill
Port McNeill is a small town but a large community in North Vancouver Island with the rich natural land and sea resources. It is the gateway to the protected spaces, islands, and waterways of the Broughton Archipelago and Queen Charlotte Strait. Being close to the shoreline gives you chances to watch wildlife like dolphins, whales, seals, grizzly bears, black bears, elks, cougars, and deer.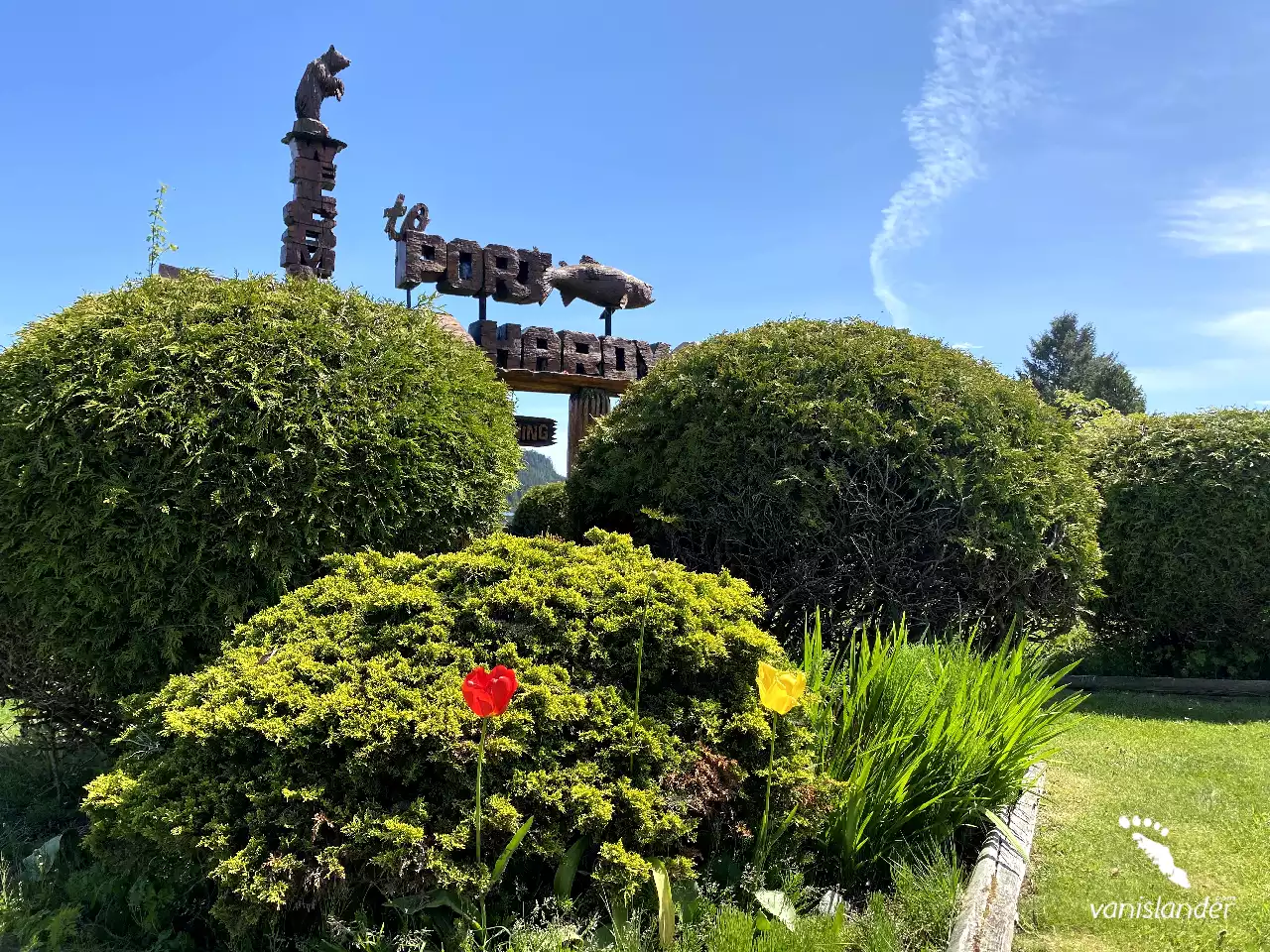 Port Hardy
Port Hardy is a district municipality on Vancouver Island. Every day in summer, the peak season in Port Hardy, ferries depart to popular tourist destinations in BC. Excellent wilderness activities, such as paddling, caving, scuba diving, whale watching, surfing, camping, and fishing, are popular. Lush green parks in Port Hardy are great for a family trip and having a picnic.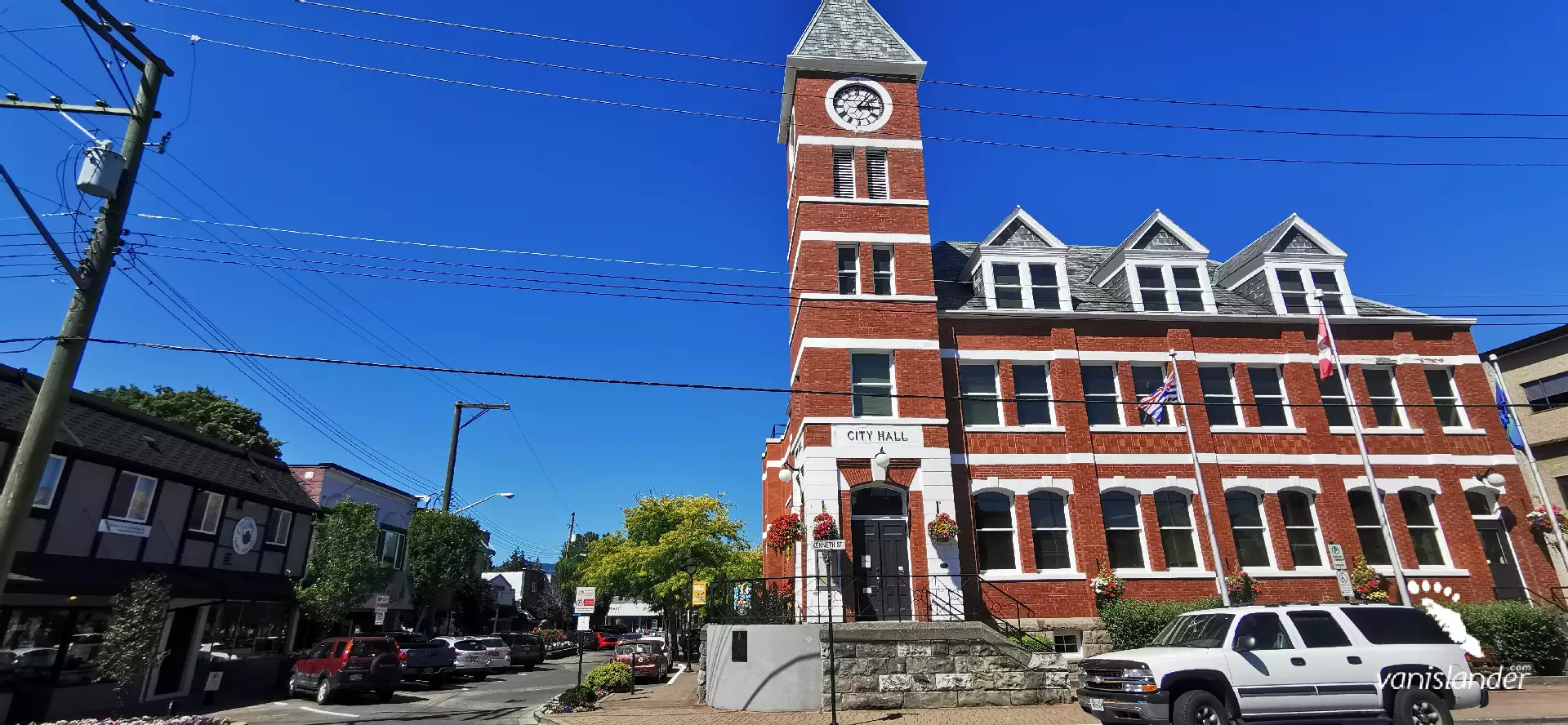 Duncan
The city of Duncan is famous for its totem collection. Duncan's tourist attractions and activities include shops and restaurants, great vineyards, kayaking the rivers and ocean, hiking the Trans Canada Trail, or the farmers' market. The city offers Cowichan Performing Arts Centre with amazing shows, restaurants, pubs, and Duncan Showroom (a live music venue) for entertainment.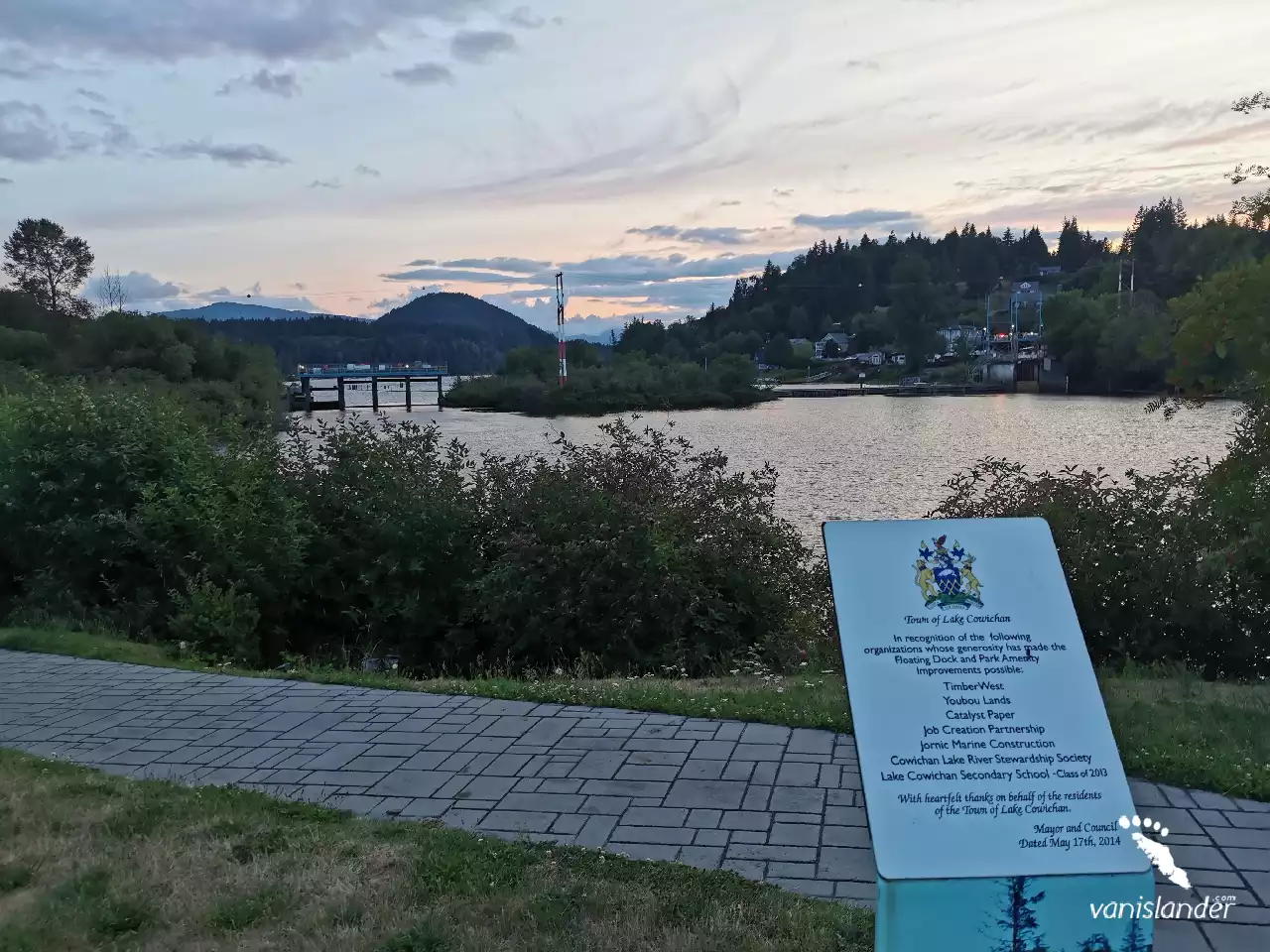 Lake Cowichan
Lake Cowichan is a town east of Cowichan Lake, the second most untouched lake in BC. The town is west of the Trans Canada Trail, the longest recreational and multi-use trail network globally. Lake Cowichan has a beautiful mountainous area with plentiful wildlife and is a perfect place for outdoor adventures. Lake Cowichan has warm waters and a sandy beach for a family swim.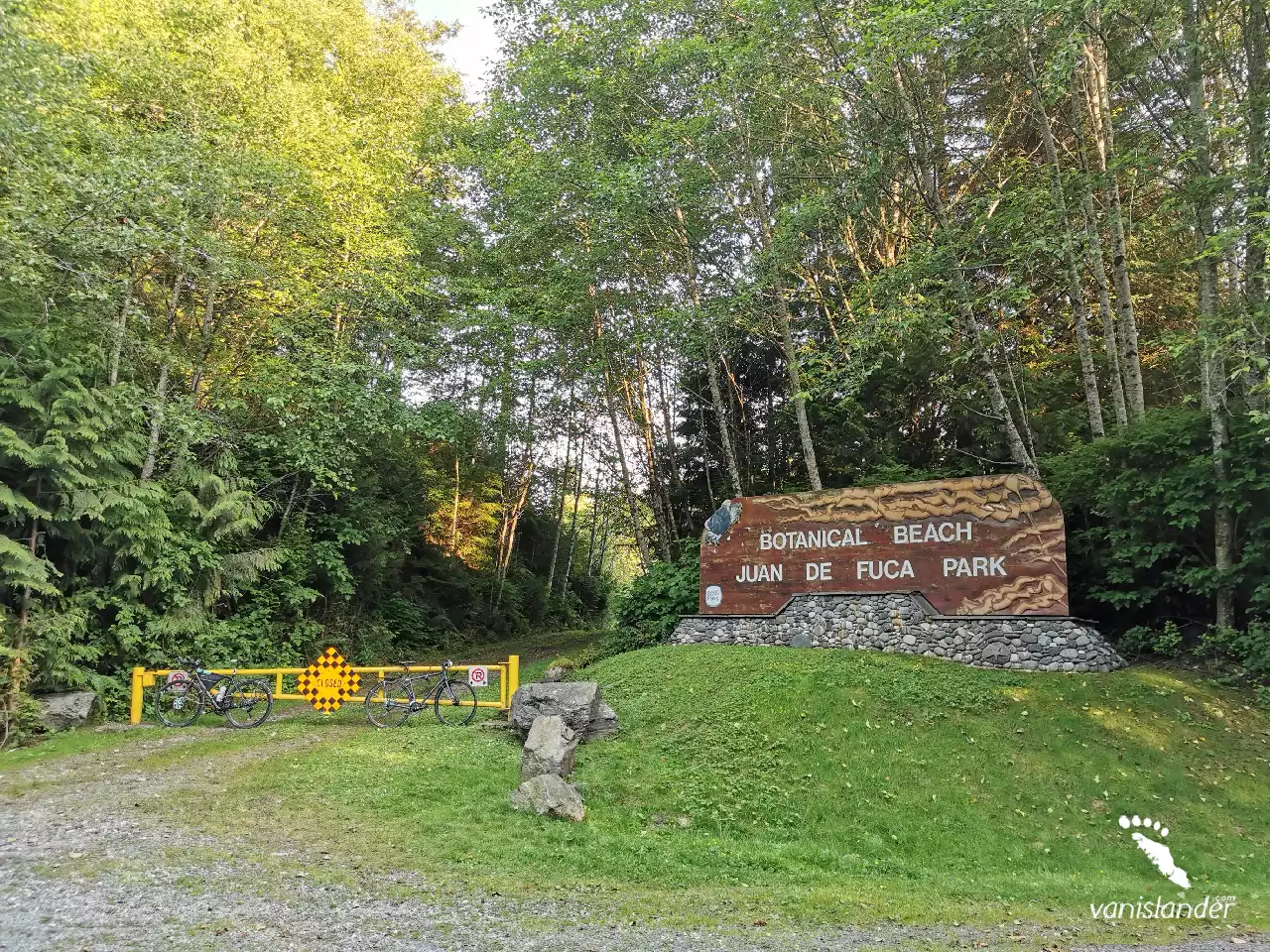 Botanical Beach
If you are an adventure lover or a backpacker who enjoys hiking in the forest, make your way toward the Juan de Fuca trail and hike through the trails to get to Botanical Beach. It is a gift for nature lovers, a remote beach to hike, camp and watch the wildlife live in the tidal pools at the shoreline. In March and April, you have the chance to watch orcas or killer whales.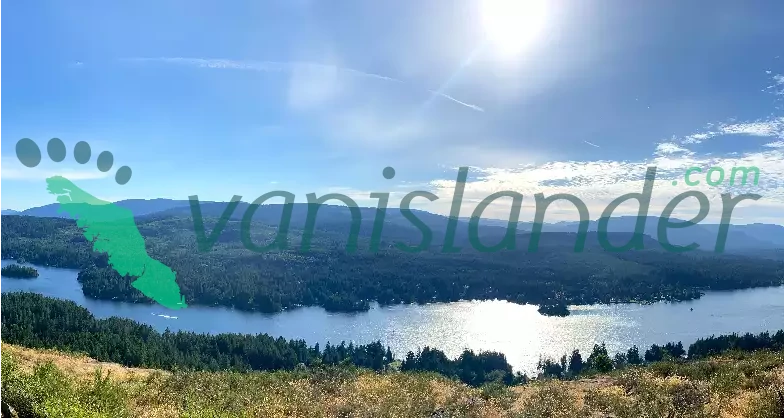 Langford
Langford is a city on the south coast of Vancouver Island and heaven for golfers. You can stay at lodgings and play at challenging hillside courses and enjoy yourself at luxurious advantages like the Amatista Spa. Beautiful parks surround the city, so go hiking through scenic forests or have peaceful moments beside lakes. Langford offers shops, family activities, sheep farms, and a bike park.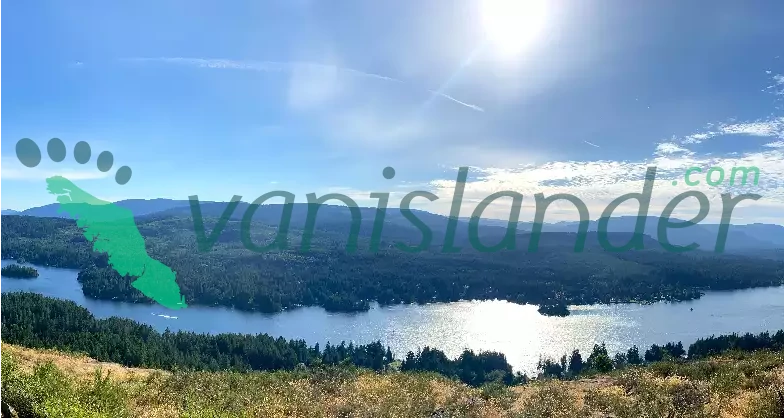 Gonzales Bay
Gonzales Bay is a small scenic bay with a crescent-shaped beach. Its sandy beach is often quiet and peaceful. Walking on the Gonzales Bay beach near the ocean can help to release the world's anxiety. Lie on the beach and see the peaks of Olympic Mountain and enjoy the Mediterrane climate. Dogs are allowed off-leash on the beach from September through May.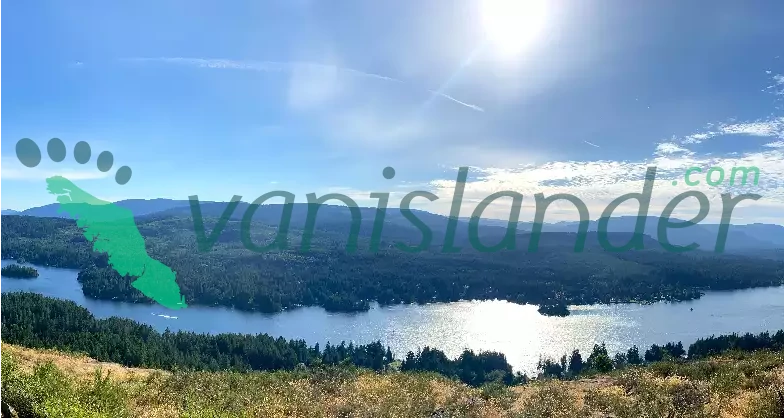 Comox
Comox is a town with fishing opportunities, local wildlife, year-round golf and proximity to the Mount Washington ski area, the Forbidden Plateau, and Strathcona Provincial Park. Based on archaeological evidence, there was a Coast Salish fishing settlement at Comox for at least 4,000 years. The area's signature landmark is the Comox Glacier.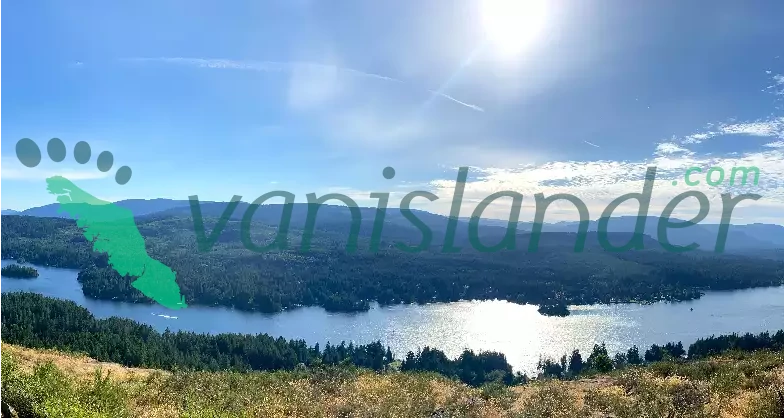 Jordan River (Settlement)
Jordan River is a small settlement famous among surfers. It has many tourist attractions like Hidden Falls, Mystic Beach and Mystic Falls, Sandcut Beach Waterfall and Sandcut Beach, China Beach, Juan de Fuca Trail Trailhead, and Jordan River Regional Park. Enjoy storm watching, kayaking, and Camping or have a picnic in the area, which could be an experience of a lifetime.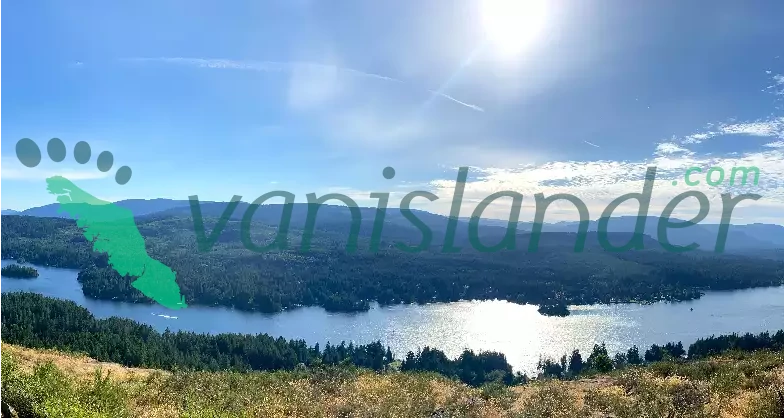 Cape Beale Lighthouse
The first lighthouse established in BC by the Canadian government is the original Cape Beale Lighthouse. It was constructed on the rugged cliffs of the Pacific Rim. The whole complex consists of the keeper's house and the lantern tower. Visitors can access this station by the hiking trail. The lantern tower is not open to the public, but you can enjoy the surroundings and the panoramic views.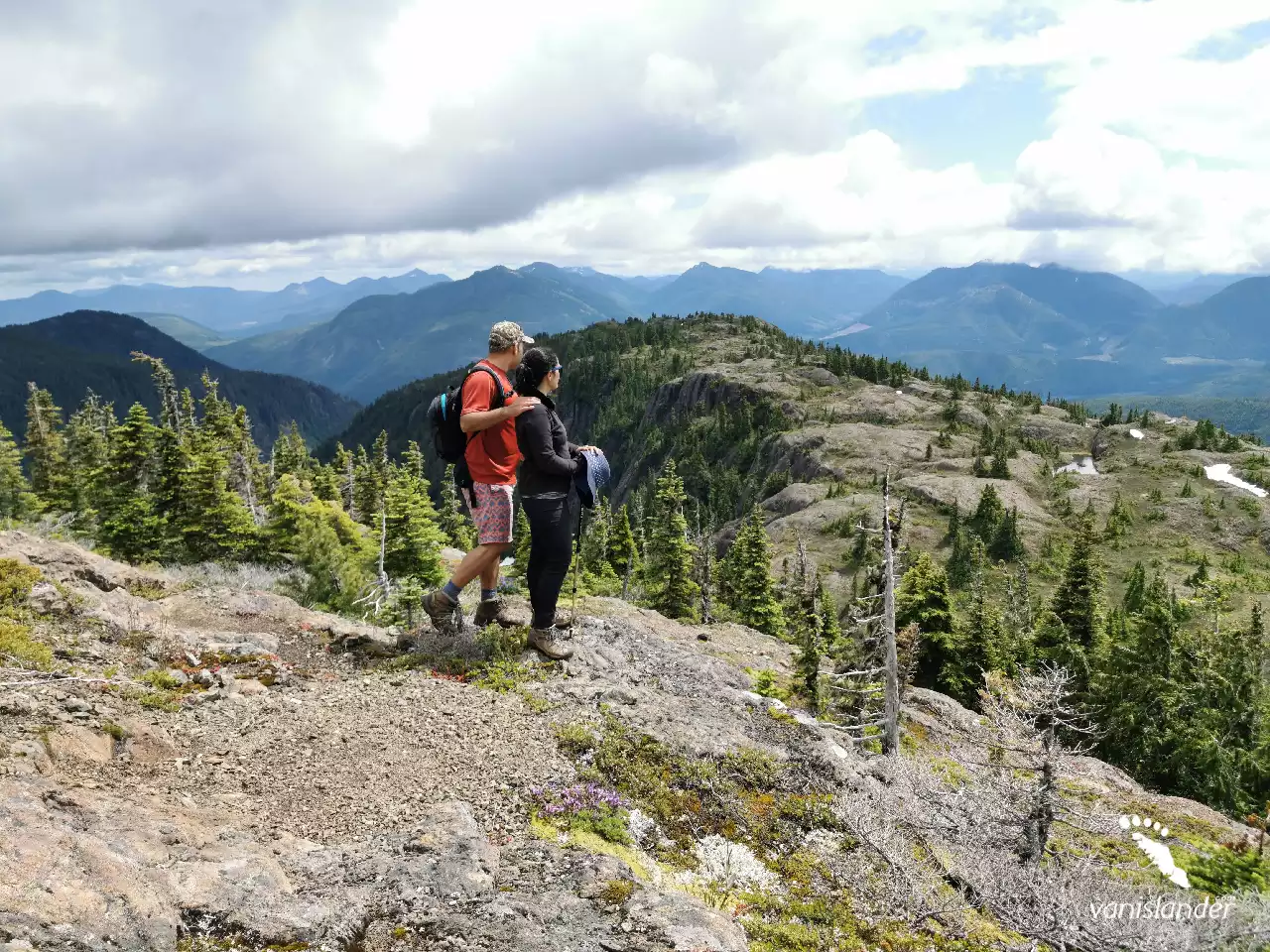 Port Alberni
Port Alberni is a deep-sea port and a city on Vancouver Island. Port Alberni is known as the salmon capital of the world, heaven for anglers. The city with a moderate climate is famous for its breathtaking scenery. The area is surrounded by mountains, freshwater lakes and streams that will carve into your memory. There are several chances for outdoor and indoor activities.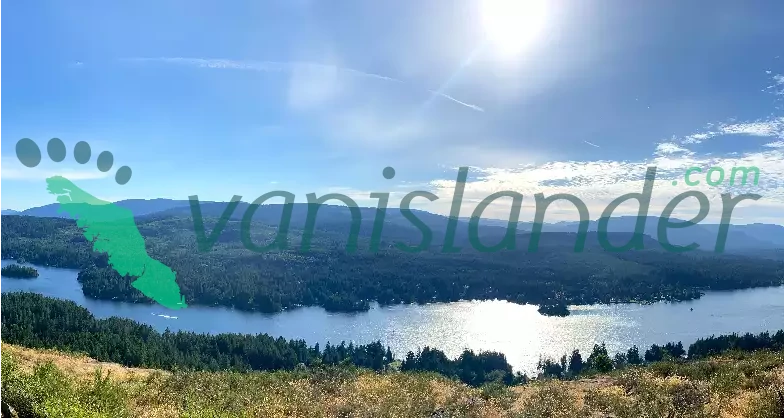 Fisgard Lighthouse National Historic Site
A trail leads you to Fisgard Lighthouse NHS, the first lighthouse on the west coast of Canada. This historic lighthouse is still operating, but the entrance is not allowed. The keeper's house is open to the public which comprises wonderful exhibitions. There you can see shipwrecks, far-flung lights, storms, and the working equipment the lightkeepers used about a century ago.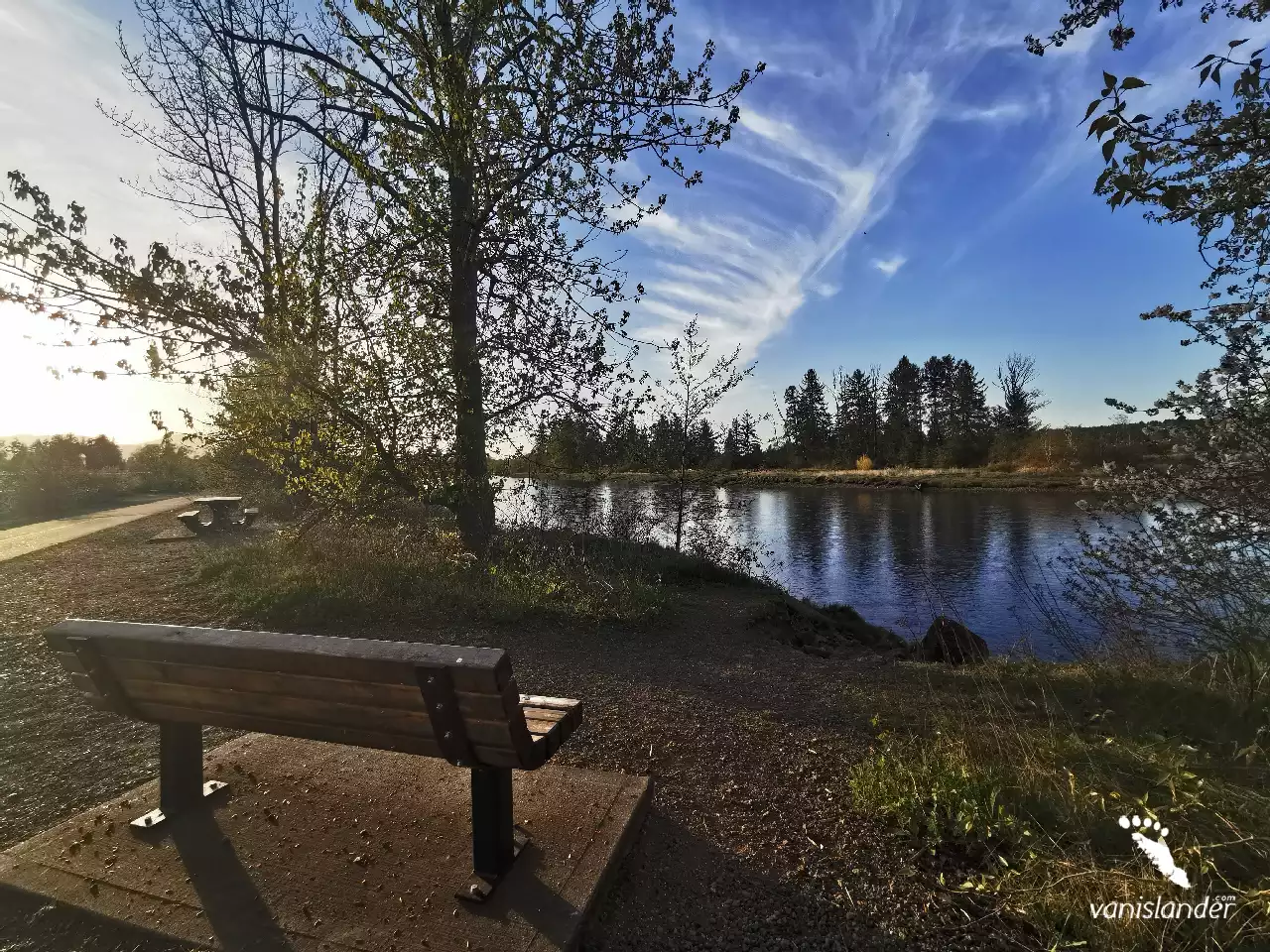 Courtenay
Courtenay is the biggest community in the area with daily flights from Vancouver, Calgary, and Edmonton. It has scenic beaches, rivers, lakes, and popular activities such as Mt. Washington Ski, snowshoeing, snowmobiling, snowboarding, and world-class golfing. Comox Valley is famous for year-round sports and recreational activities among them are bird watching and photography.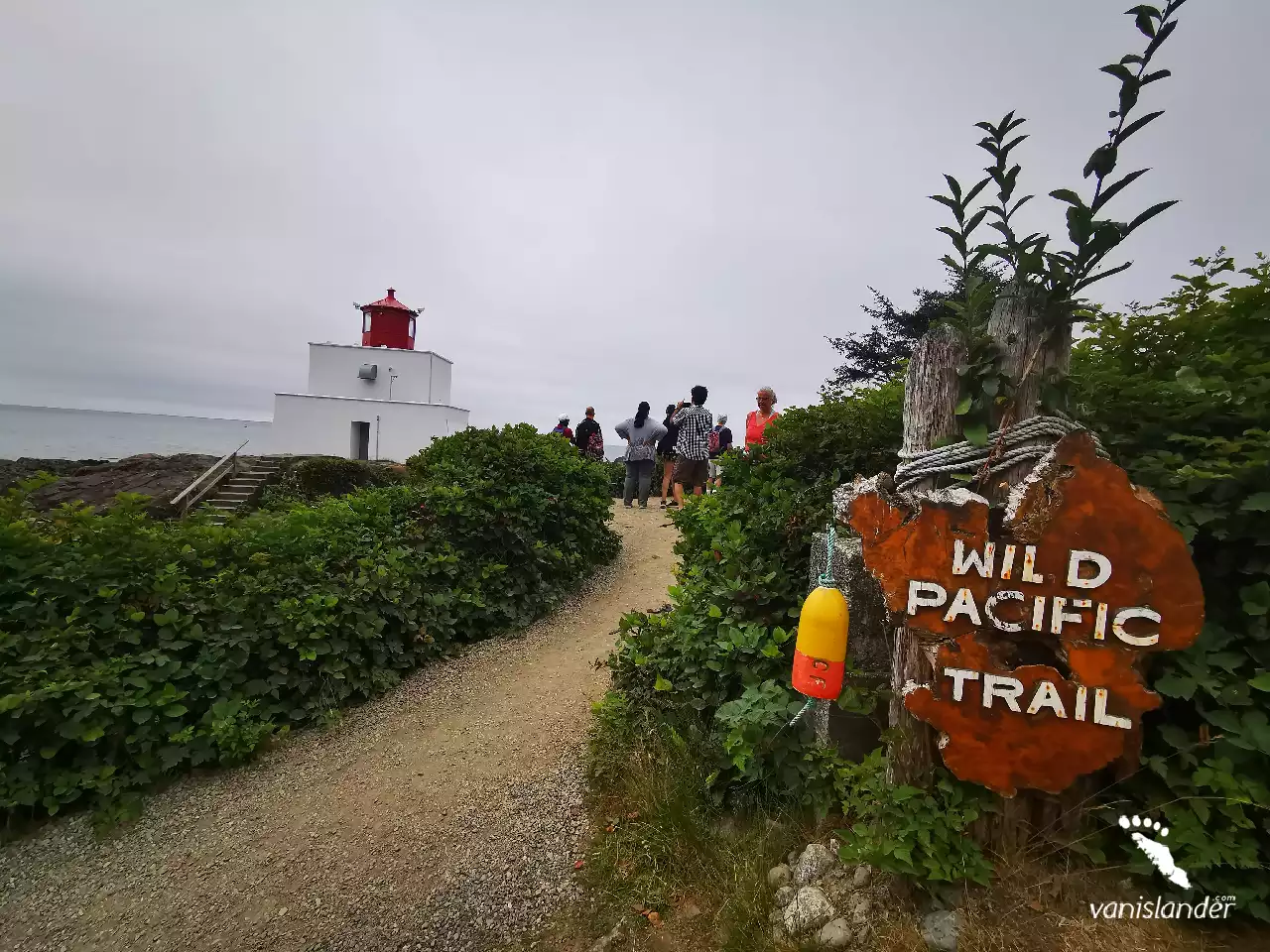 Ucluelet
Ucluelet is a district municipality in Pacific Rim. After Victoria, the Pacific Rim area is the second most visited tourism centre on Vancouver Island. Ucluelet has a distinctive portion in this field with salt-water fishing, surfing, standup paddleboarding, whale and bear watching, kayaking, canoeing, camping, hiking, biking, swimming, storm watching, and beachcombing.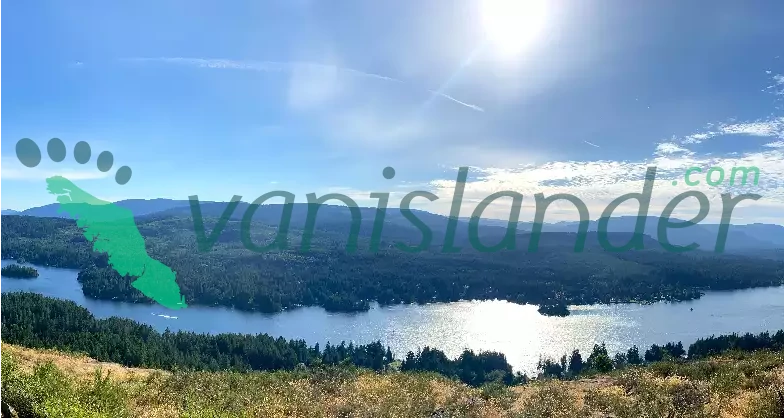 Wickaninnish Beach
Wickaninnish Beach is a large stunning beach with sand dunes and access to the rainforest. Kilometres of sands make it possible to walk on the beach for a long time. Sit on the driftwoods or cliffs to rest and enjoy the view. It would be great staying there making a fire and watching the sun touch the ocean. This beach could be your excellent choice for swimming, storm watching, and surfing.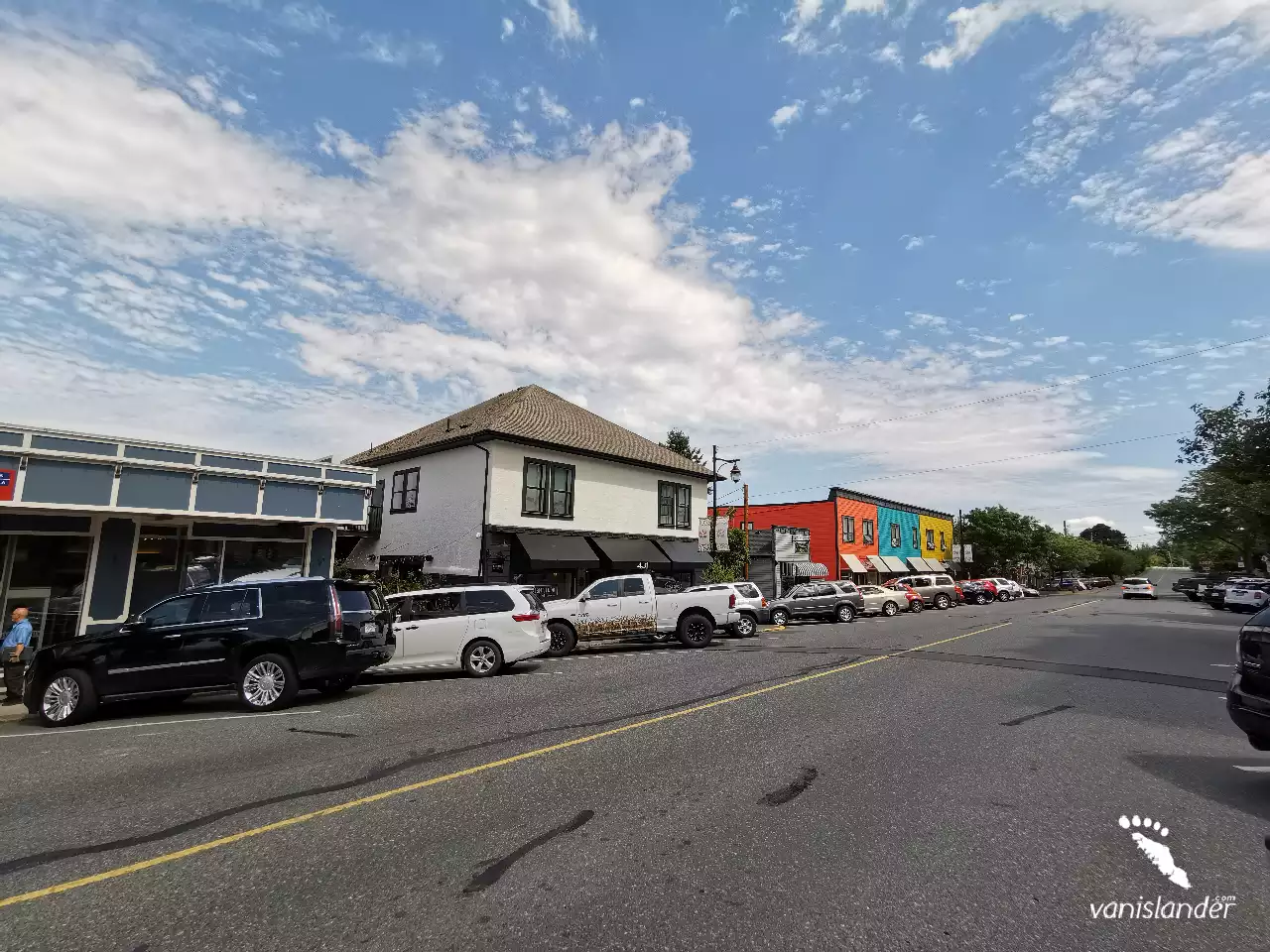 Ladysmith
Ladysmith is a historic town famous for monuments, battlefields, and memorials commemorating. Tourism in Ladysmith is based on natural beauties like waterfall, great parks, scenic hiking trails, and fun-filled events suitable for all ages. The best time to visit is from mid-July to mid-August. Enjoy many good restaurants and pubs where you can have a drink or a nice meal.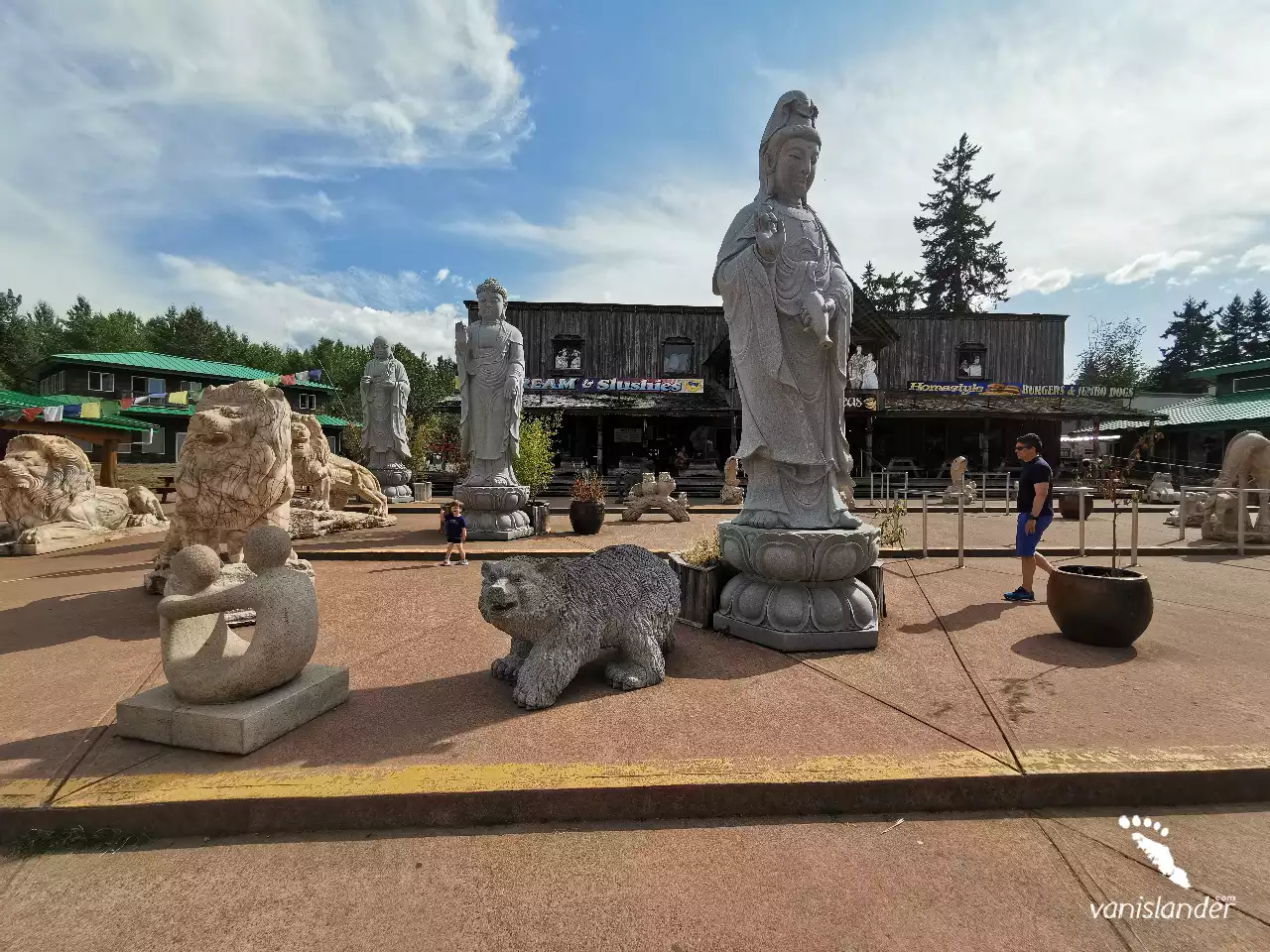 Parksville
Parksville is known for its scenic, superb sandy beaches. This city is also famous for hiking trails, waterfalls, wildlife, parks, entertainment centres, and many fantastic restaurants and pubs. The city's most popular annual festival is Sandcastle Competition. Englishman River Falls, Little Qualicum Falls, and Englishman River Falls Provincial Park are among the most visited places.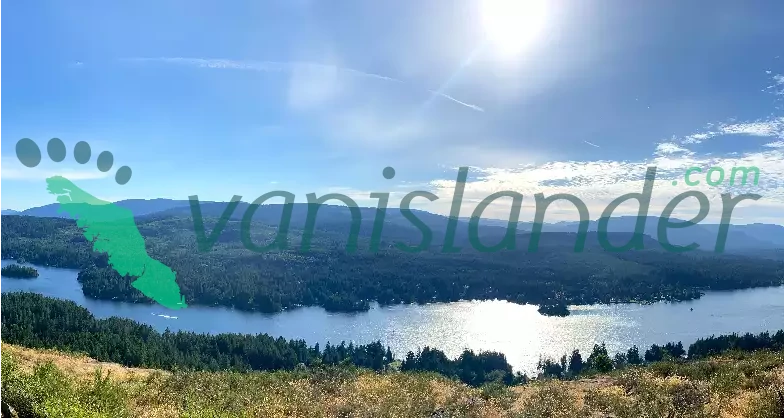 Sooke
Sooke is known as the Tall Tree Capital of Canada. The area's popularity is mainly based on tourists visiting the wilderness parks, hiking the West Coast Trail and the extremely popular Juan de Fuca Marine Trail. Sooke is also famous for its beaches and is a destination for cycling and mountain biking. The arts community of Sooke is vibrant and hosts the annual Sooke Fine Arts Festival.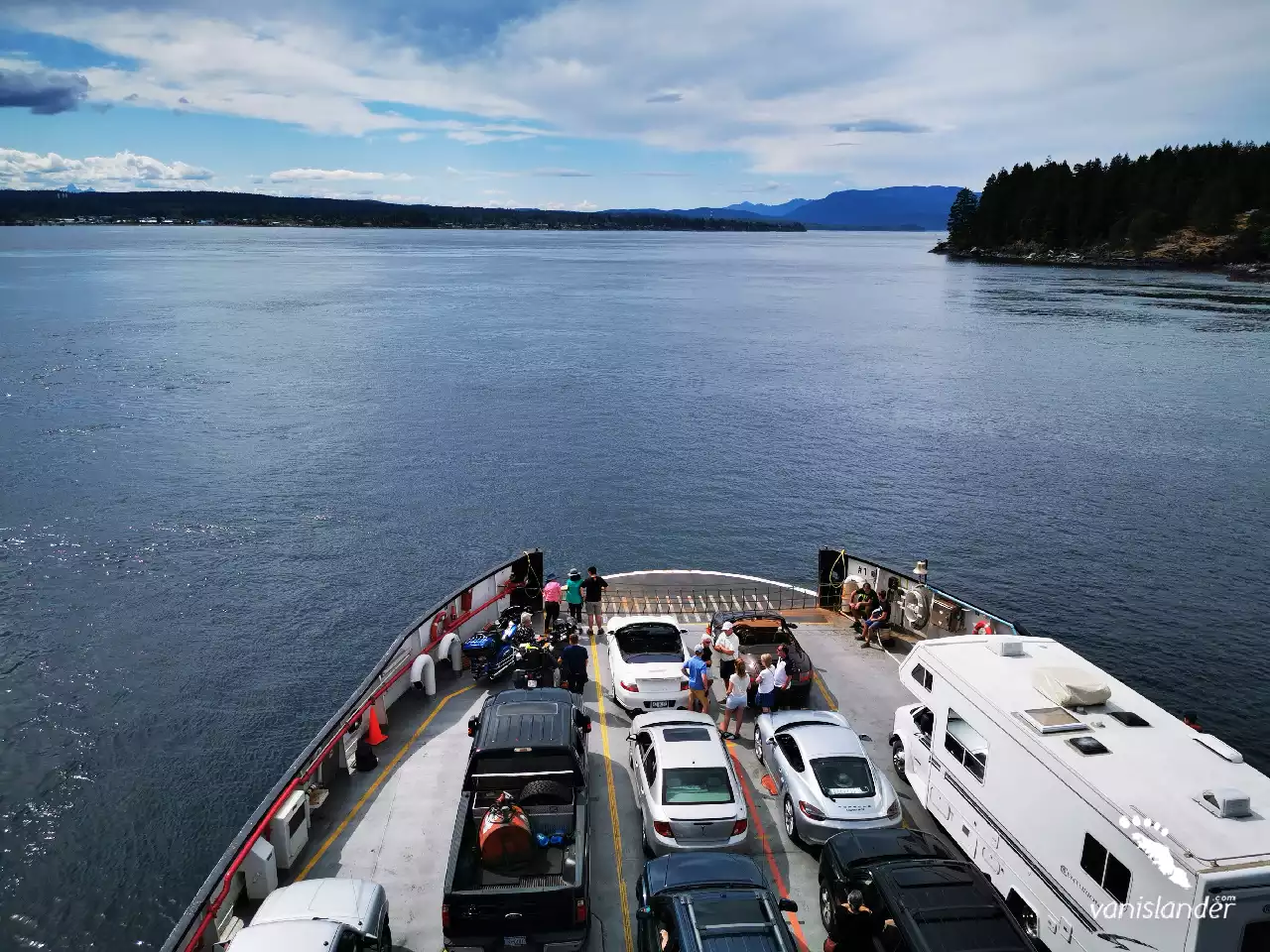 Campbell River
Campbell River is the fourth largest city on Vancouver Island. It has long been called "the Salmon Capital of the World." Campbell River has a reach ecosystem and beautiful waterfalls. Fishing, skiing at Mount Washington, playing golf, and seasonal activities like bear and whale watching are among the best things you can do in Campbell River.