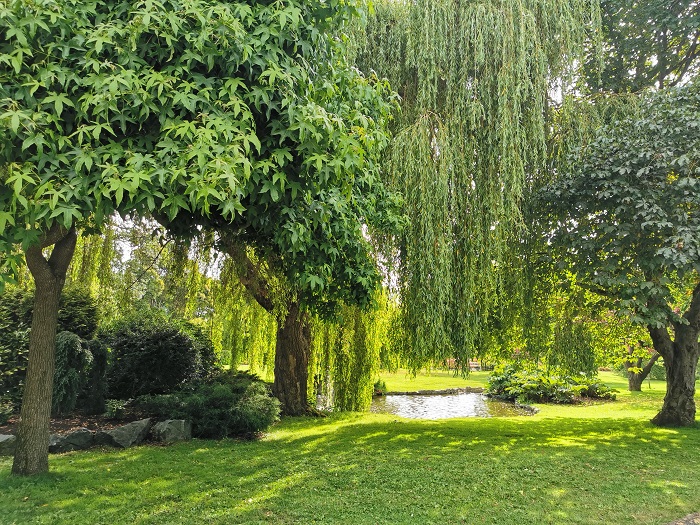 Colliery Dam Park
Colliery Dam Park with Chase River, huge trees, Granny Falls, and two small ponds is a tranquil and wooded park. The spectacular views with some nice bridges make the park a good choice for photographers. It is possible to walk your dog off-leash at the upper dam. You can go hiking, seasonal swimming, boating, and fishing for rainbow trout.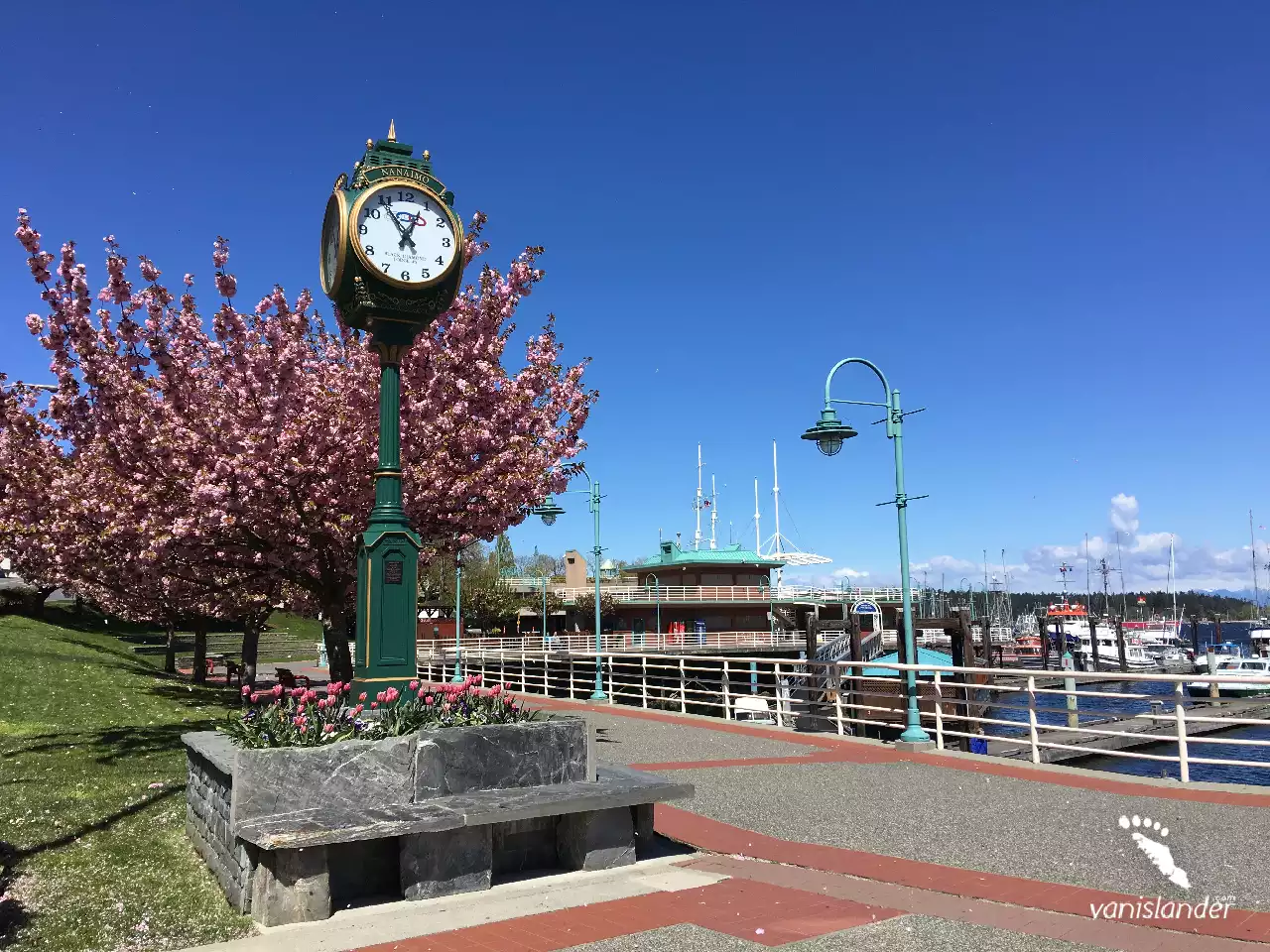 Maffeo Sutton Park
Maffeo Sutton Park is a waterfront park with a perfect view of Nanaimo Harbour. It is a family park mainly known for its nice walking trails, playground, and picnicking areas. Swy-A-Lana Lagoon Fishing Pier is a nice spot located southeast of the park for fishing and swimming. This scenic oceanside park's Lions Pavilion Stage hosts community and musical events.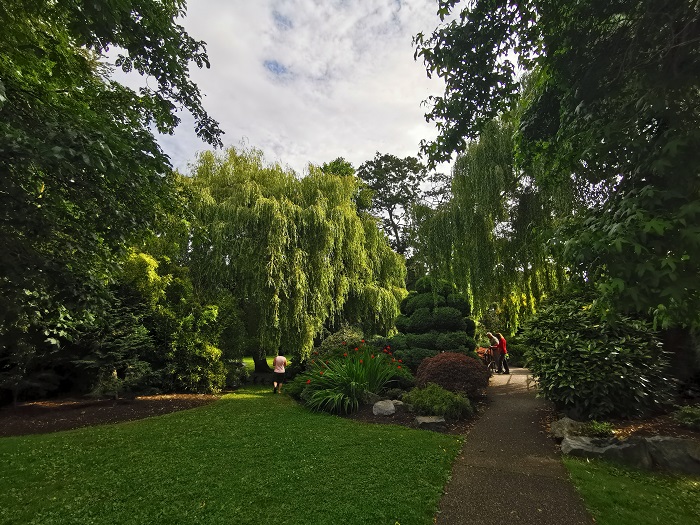 Beaufort Park
Beaufort Park is a year-round destination in Nanaimo. Each season's nature and wildlife diversity make eye-catching scenery for visitors, so take a camera with you. A multi-purpose court suitable for sports like basketball and pickleball, and a tennis court are available. There are also a community garden and a food forest, and a dog off-leash area.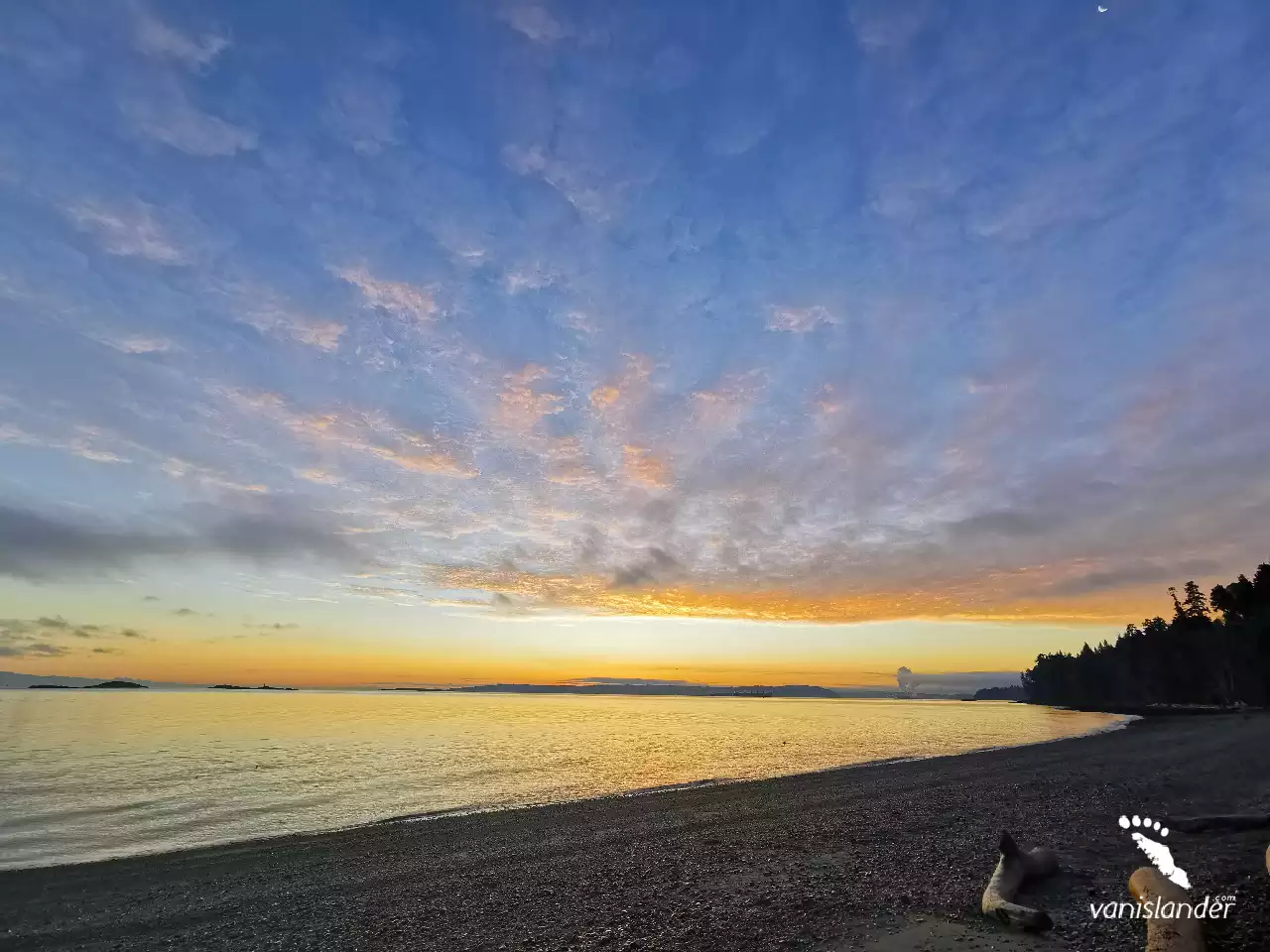 Pipers Lagoon Park
Pipers Lagoon Park is a waterfront park with Shack Island, the ocean, and Neck Point Park views. Stay there for sunrise and sunset, and don't miss watching the scene. The park is home to bird species and other animals, making it a perfect destination for wildlife photographers. Hiking and jogging, beachcombing, flying a kite, and doing water sports are other options.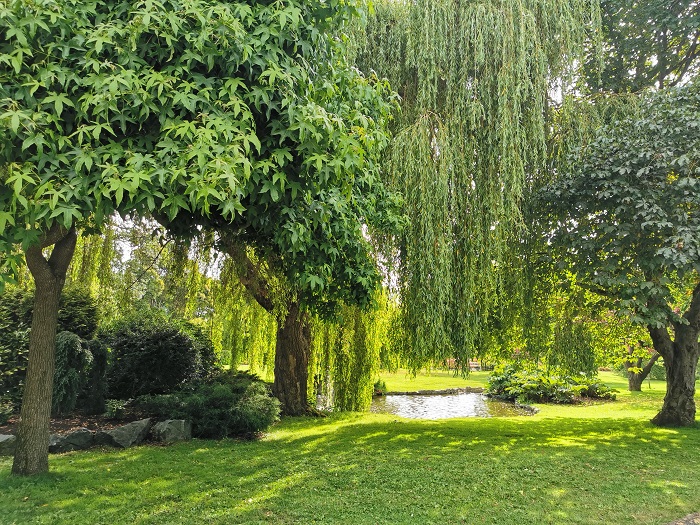 Bowen Park
It seems that all you need is available at Bowen Park; a waterfall, duck pond, wilderness and picnic areas, and lots of facilities and sports fields. The Millstone River passes through the park, where can be considered as your hiking trail. The duck pond and a beautiful rhododendron grove with more than 350 species are amusing. Be there for some exercise or relaxation in the woods.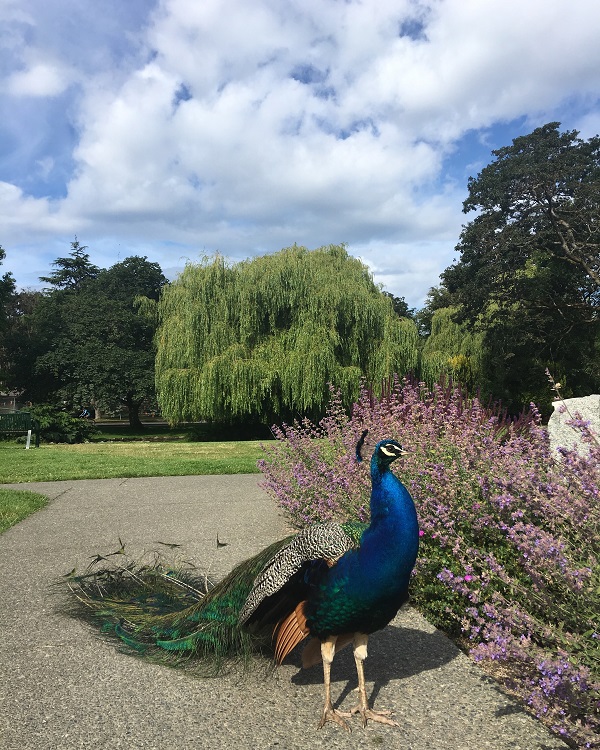 Chinese Memorial Gardens Park
Walking from the ferry terminal to downtown Nanaimo, you can find a beautiful small garden, Chinese Memorial Gardens Park. A small public park with full-grown shrubs and trees and gracious lawns performs as a relaxing spot. The painted, formed pagoda structure and carved stones decorated it. The scenery is eye-catching and is mainly used for the background of family portraits.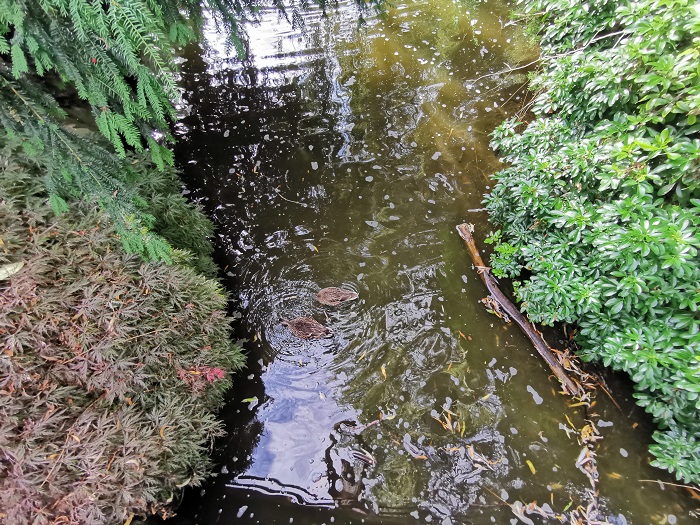 Neck Point Park
Neck Point Park is a beachfront park with some lookout spots where land meets the ocean. It is a popular choice for photography, hiking, scuba diving, and historic and scenic features. Fishing, paddling, and swimming are other options you have to entertain yourself. This waterfront park has awesome sea life; also, you can see bunnies very commonly.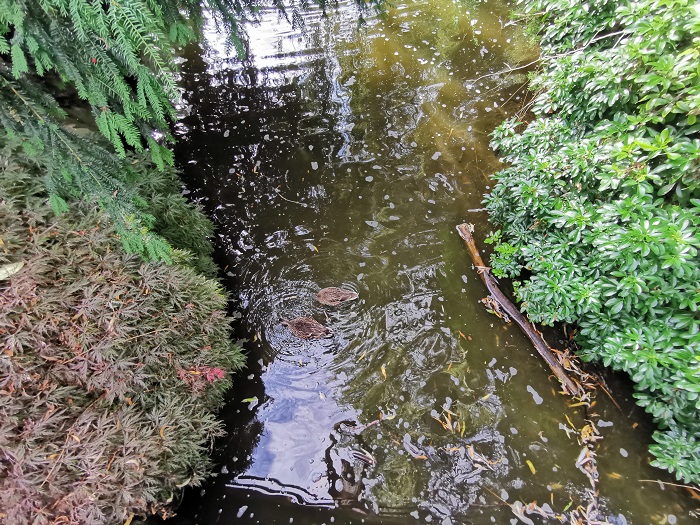 Beach Estates Park
If you plan to be away from urban life and spend hours in the woods watching wildlife and get relaxed, take a visit to Beach Estates Park, west of Departure Bay. With a beautiful designated hiking trail, Beach Estates Park is interesting for hikers and runners. The park's nature includes a lush forest with magnificent tall trees, a small river, a rocky beach, and Beach Estates Falls.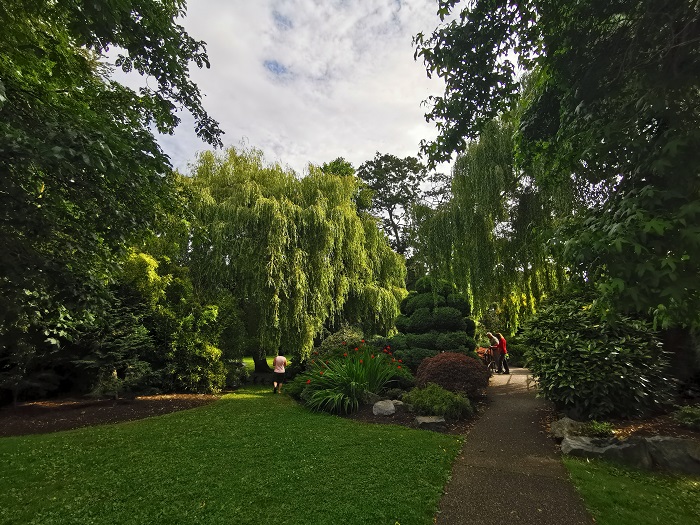 Westwood Lake Park
Silence is wiser than speech in nature. To get this atmosphere with a scenic view near Nanaimo and to have an excellent family time, Westwood Lake Park is a smart year-round choice. It is a perfect place with a playground for kids, an off-leash area, and a lifeguard patrolled freshwater swimming site. Hiking, mountain biking, fishing, and boating are other adventures to take.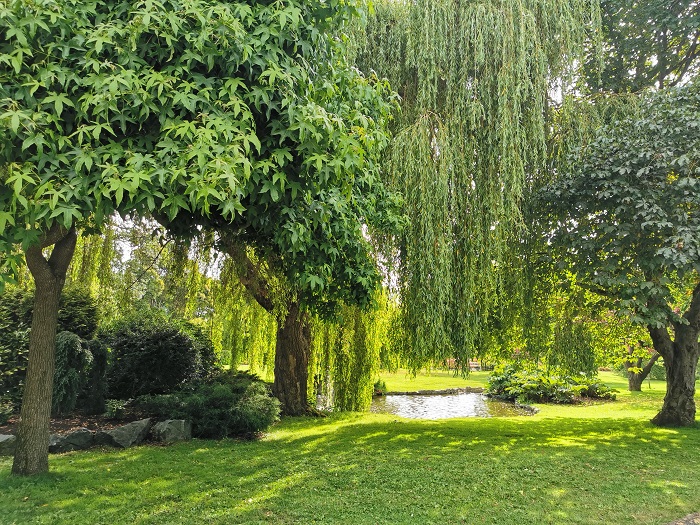 Maquinna Marine Provincial Park
With a stunning coastline, Maquinna Marine Provincial Park is a remarkable wilderness area. It has spectacular scenery, a pristine environment and a gorgeous boardwalk. Taking a walk through its old-growth rainforest leads you to Tofino Hot Springs Cove. Wilderness camping, coastal hiking, sea kayaking, swimming, and wildlife viewing are among what you can expect at the park.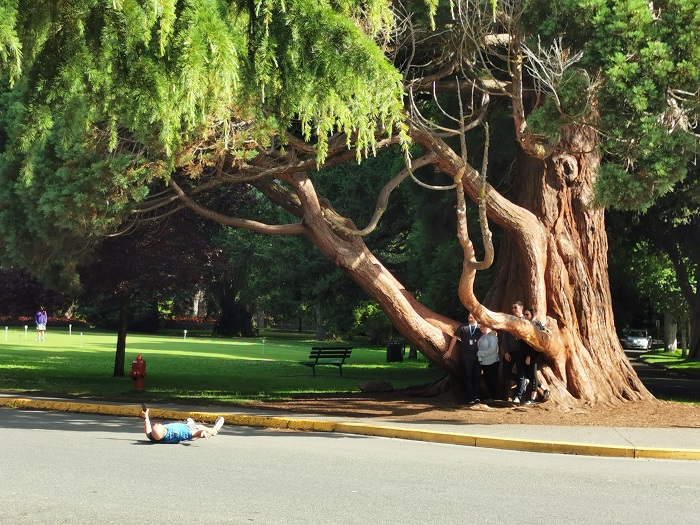 Goose Spit Park
Goose Spit Park is a long narrow coastal park with a view of the Pacific Ocean and majestic mountains. Lots of driftwoods exist all over the beach. Have a nice walk on the long walkway to see lots of crab and starfish or find some sand dollars. Goose Spit Park offers excellent opportunities for water sports like swimming, kayaking, and surfing.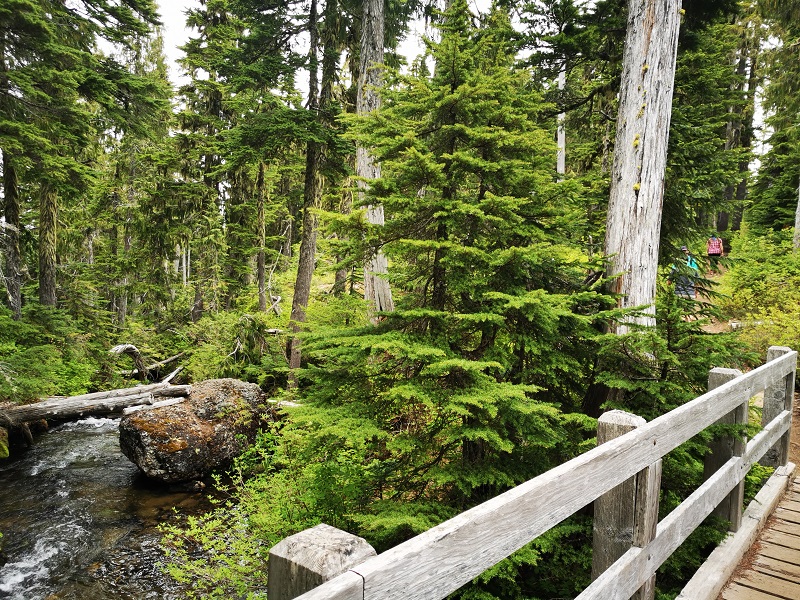 Little Qualicum Falls Provincial Park
Mother of nature is so generous when it comes to Little Qualicum Falls Provincial Park. With an old-growth Douglas-fir forest, the park features Cameron Lake, Little Qualicum Falls, and the Little Qualicum River. This stunning park offers a chance for excellent camping. The trails are made up of wooden stairs and gravel sections that lead to the falls making beautiful scenery for photography.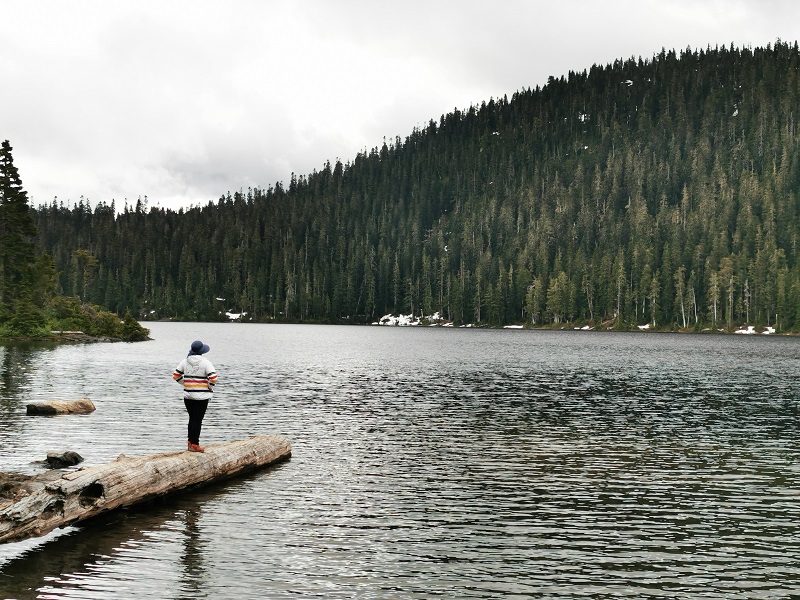 Race Rocks Ecological Reserve
Race Rocks Ecological Reserve was established to preserve intertidal and subtidal communities that became very rich due to strong tidal currents. It features marine mammals like whales, sea lions and seals, birds like ducks, cormorants, black oyster-catchers and bald eagles. Fish species, marine invertebrates, and animals like marine algae and seagrass are among other inhabitants.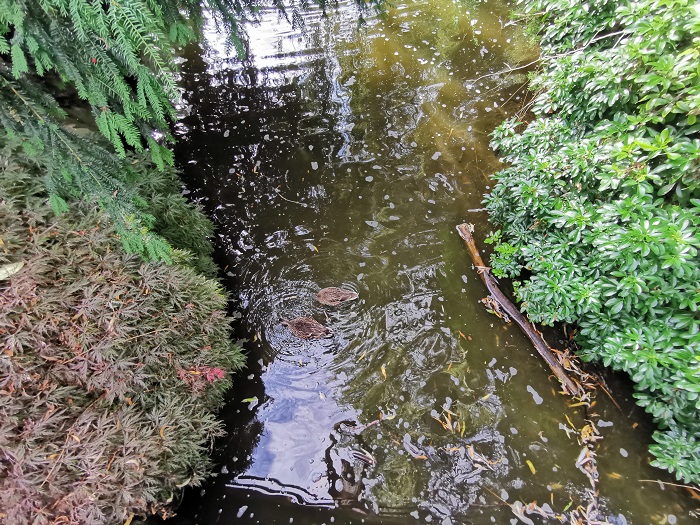 Mount Elliot Ecological Reserve
Located north of Woss, Mount Elliot Ecological Reserve has about 324 hectares (800 acres) area. It was established in 1989 to preserve representative old-growth montane forests and a small self-contained subalpine drainage, including Tsitika Lake, in its natural state. Nature observation, hiking and photography are permitted in Mount Elliot Ecological Reserve.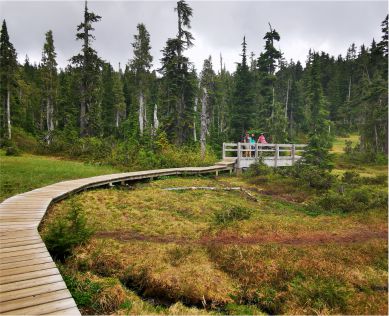 San Juan River Estuary Ecological Reserve
Located north of Sooke, the San Juan River Estuary Ecological Reserve was established in 1996 to protect the lower alluvial forest communities on the San Juan River flood plain. The ecological reserve's first aim is to preserve forest communities and rare sensitive plant species like Mimulus dentatus and Tooth-leaved monkeyflower.